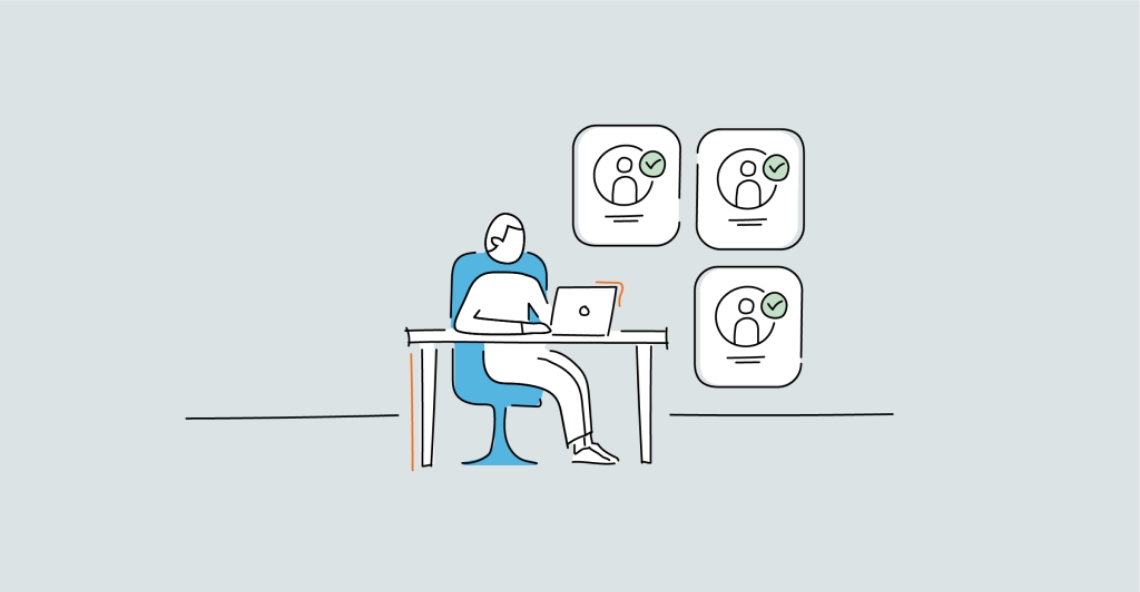 Temporary workers, contractors, and other types of contingent labor have become mainstays in companies across nearly all industries. While contingent workforces might enable cost savings, strategic agility and the ability to scale, efficiently managing them can be challenging – contractor management systems have the ability to transform the way organizations oversee and manage all aspects of their contractors, visitors, and temporary workers.
Read also. How to Choose a Visitor Management Solution.
Visitor and Contractor Management System Features
ID Badges
One of the key functionalities of modern visitor management software is the ability for visitors and contractors to quickly print ID badges for facility, building, or worksite access. Rather than utilizing the traditional method of having staff members manually register, sign in, and print an ID badge for each visitor, visitor and contractor management systems offer this capability as a self-service experience – boosting productivity, increasing throughput, and increasing overall efficiency.
Inductions
It's important to stay compliant with industry and government regulations by requiring your contractors and temporary workers to complete induction processes. By leveraging a contractor management system, organizations can automate a large portion of this process by including it in the contractor check-in process as a self-service experience.
All data, forms, documents, licenses, and certifications are available for real-time viewing remotely via the system's web platform, allowing organizations 24/7 access to their contract workforce's induction-related information.
Staff Notifications
Modern web-based contractor management platforms allow staff members to receive real-time notifications regarding the activities of their contractors and visitors no matter where they are, which site they're working at, or what they are doing. By utilizing a system based on cloud and web technologies, staff can stay fully informed of all activity at a facility, building, or worksite.
Health & Safety
It's not uncommon for organizations in certain industries, such as manufacturing, to rely on thousands of contractors or temporary workers per day – ensuring that each worker has filled out, signed, and submitted the appropriate health and safety compliance forms, agreements, or documents can exponentially increase the amount of time it takes for a company to check workers into its facility or worksite.
Contractor and visitor management systems typically feature quick-sign screen flows as a part of their self-service registration, onboarding, and check-in process. By automating and digitalizing this process, organizations are able to deliver highly optimized onboarding processes for contractors and visitors.
Custom Questions
One of the useful functionalities of a typical visitor management system or software application is the ability to create custom documents, forms, or questionnaires for visitors and workers to complete during the registration and sign-in processes. Whether you need industry-specific compliance documents completed, health information forms, or other custom needs, it's important to ensure that your selected visitor management application offers this capability.
Welcome Email
With web-based contractor management software, organizations can offer their visitors and workers the ability to pre-register for building or facility access via email. Visitors can fill out required information before arrival at the organization's site, and quickly complete the sign-in process by providing a QR code, a confirmation number, or by entering their personal information into the kiosk, tablet, or interactive screen that has the visitor management software installed on it – creating a more efficient, quick, and automated visitor experience.
Read also. Manufacturing Workforce Management for Temporary Workers Using Self-Service Technology.
Visitor and Contractor Management Software Solution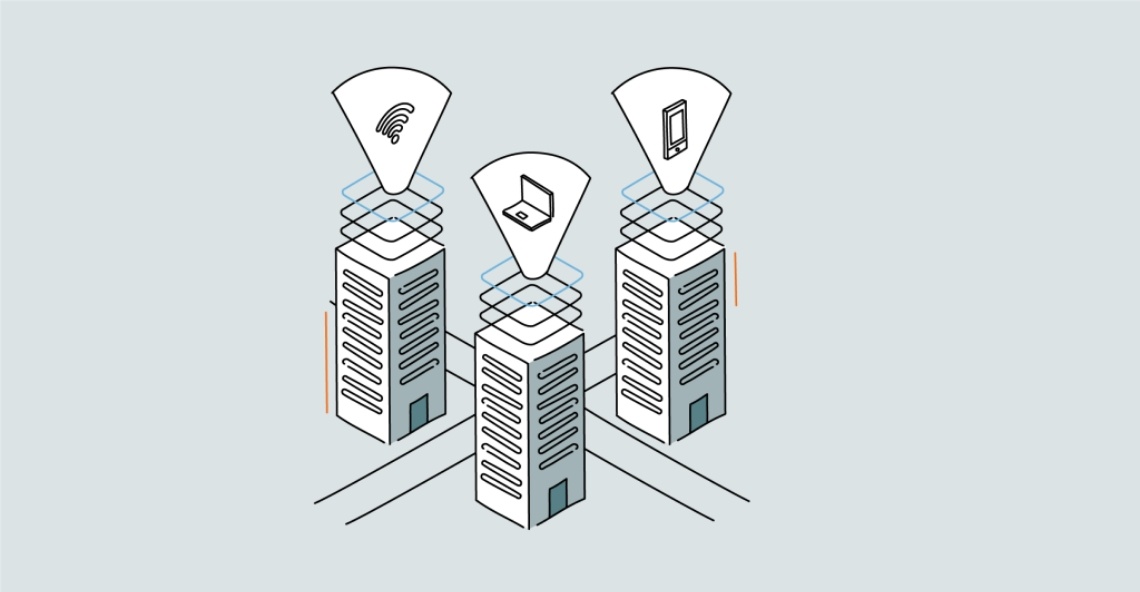 If your organization receives visitors, workers, or contractors to its facilities, building, or other sites, visitor and contractor management software solutions offer increased efficiency, more compliant processes, and a host of other features – in the below sections we cover some of the primary advantages.
Benefits
Depending on the business type, industry, location, and specific solution requirements of your business, contract management software can provide a host of benefits – easier check-in processes, automation, and enhanced productivity being a few examples. The following sections cover the benefits in more detail.
Replace Your Manual Sign-In Process With a Self-Service Kiosk
When combined with a cloud-based contractor management platform, self-service kiosks can provide an added layer of benefit to your organization's entire method of managing its contractors and visitors.
Kiosks offer fully self-service experiences and automatically send all collected information to the web-based software for easy, remote access, viewing, and management. Contractors and visitors can simply register and sign-in directly at the kiosk and move to the next step of the entry process.
Mobile Sign-In
Mobile sign-in functionalities are common amongst most of the modern management solutions on the market. This feature enables workers and visitors to conduct a portion, or all, of the sign-in process from their mobile phones – enabling a fast registration, check-in, and onboarding process.
Monitor Unmanned Sites
Organizations that utilize contractors and temporary workers sometimes won't have official staff at some of their worksites – by using a contractor and visitor management solution, companies can remotely monitor all aspects of contractor and visitor activity via the web. Examples of activity include clock-in and clock-out times, areas of the site that were accessed, any forms or documents that were submitted/signed, etc.
Time and Attendance Reports
Being able to view time and attendance-related reports is a critical feature to look for when researching your contractor management solution options. This functionality allows companies to gain an in-depth look into how its contractors are working – times, days, hours, and other detailed attendance details. Organizations can benefit from an accurate, digital-based system of tracking its contingent workforce's activity.
Live Sign-In Dashboard
Live sign-in dashboards, which are a common feature of most modern systems, allow companies to view real-time sign-in, check-in, and check-out activity across all hardware systems where the platform is installed or integrated with.
In the past, this type of data was only available after performing manual data entry work, or at certain periods of the day when data was pulled from locally-connected machines – now, companies can utilize the web and cloud-based platforms to view sign-in data as it actually happens, providing a more comprehensive and realistic view of visitor or contractor activity.
Quick Check-In
Enjoying a faster and more seamless check-in process is one of the primary advantages that a kiosk solution integrated with a visitor/contractor management system provides – workers and visitors don't have to wait in lines, organizations can move more people through their facilities more efficiently, and staff members can be more productive by not focusing on tedious data entry tasks.
Access Control
Contractor and visitor management solutions that can be integrated with third-party hardware/software, such as the friendlyway.NEXT Cloud Platform, can increase building security by streamlining and automating security access.
For example, the system can be directly integrated with a security turnstile device, where only pre-approved visitors or workers will be able to access the building via the turnstile. With modern solutions, all aspects of this can be controlled and managed via the web using a cloud-based application – it's recommended to purchase a solution that includes third-party hardware and software integrations.
Notifications
Notifications can be sent to staff members regarding preconfigured interactions, events, or activity at a kiosk, or when certain information is submitted into the contractor management system. Most modern solutions have the ability to create custom notifications, as well as set up outgoing notifications, displayed to visitors, contractors, or guests via kiosks or other interactive hardware (e.g., tablets, interactive screens, etc.).
Visitor Management Kiosks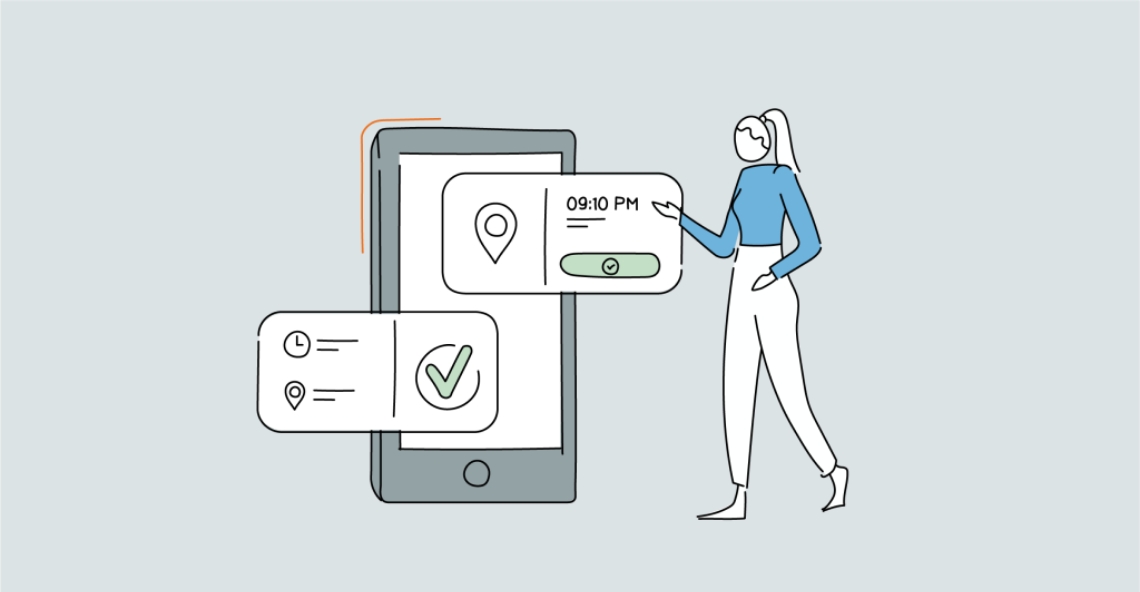 Combining the power of a cloud-based visitor management platform with a self-service kiosk solution opens the door to a wide variety of added benefits. Namely, increased efficiency, boosted staff productivity, seamless digital-based visitor experiences, and simplified back-end management of visitors, guests, or workers.
Not many companies offer both self-service kiosks and visitor management software – friendlyway is different. We are an industry-leading kiosk manufacturer and our cloud-based software modules are revolutionizing the way organizations deliver interactive digital experiences.
Final Thoughts
The way that organizations manage, oversee, and track contractors, temporary workers, and visitors has changed – contractor and visitor management software empowers organizations to digitally transform these processes by leveraging the power of cloud, web, and self-service technologies.
No matter the industry, location, or size of business, when properly implemented, this type of solution can have a tremendous impact on operations, management, and overall business efficiency.
What Is Contractor Compliance?
Compliance management, in the context of contracting, is the process of an organization monitoring, assessing, and ensuring that its contractors are following both interal regulations and external legal or industry-based regulations – certain contractor management platforms include this functionality as part of their service offering.