Solutions for Manufacturing, and Logistics: Visitor, Employee and Vendor Management, Digital Signage
Streamline a Seamless Onsite Experience: Harness Data to Efficiently Manage Your Visitors, Clients, Employees, and Contingent Workforce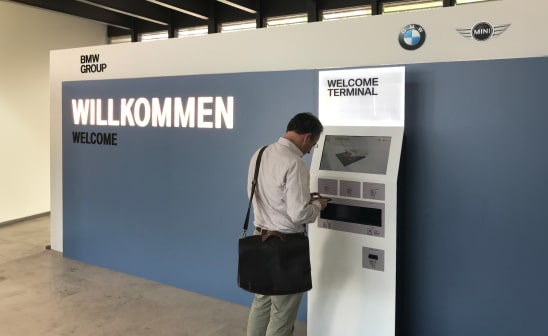 Facilitating Secure Access: Guaranteeing secure access to manufacturing facilities for all - from visitors and vendors to employees and contingent workers - is a critical responsibility.
Contingent Labor Time Management: Precise tracking of work hours and accurate billing for contingent labor across a multitude of vendors presents a significant challenge in today's dynamic workforce environment.
Shift Management: Designing shift schedules and managing attendance in a multi-vendor scenario introduces an additional level of complexity to workforce management.
Safety and Security: Upholding occupational safety standards and ensuring secure access to premises is a top priority in the manufacturing industry, demanding constant vigilance and robust protocols.
Information and Compliance Management: The task of managing information and maintaining compliance in a multicultural, multilingual setting poses unique challenges that necessitate thoughtful strategies and cutting-edge solutions.
Managing Workforce and Ensuring Compliance: A Manufacturing Industry Perspective
The manufacturing and light industry sectors are increasingly relying on a contingent workforce with varied cultural and professional backgrounds. This diversity brings about a unique set of challenges and potential risks, including:

"friendlyway has been instrumental in bringing to the table out-of-the-box software solutions to successfully manage our workforce amid our growth. The friendlyway team understands our business as well as our challenges and opportunities becoming a trusted partner today and in the future."
1,200 persons/hour
Throughput
friendlyway modules
Visitor Management
Contingent Labor Management
How friendlyway Visitor Management Works
We support the complete cycle of the visitor journey - from event planning and invitations management all the way through visitor checkout, attendance report and follow up emails and surveys.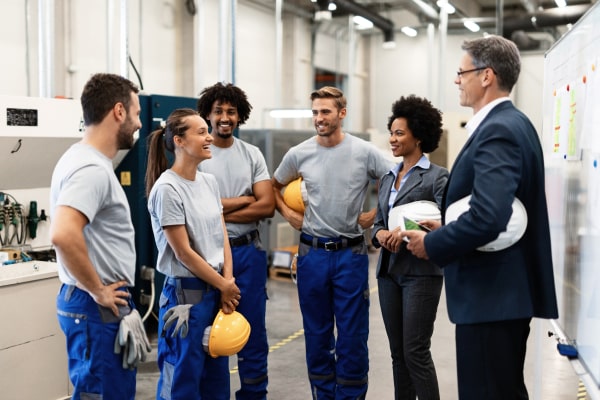 Visitor Management and eConcierge for Clients, Partners, and Contractors
Management of invitations
Pre-visit compliance checks and approvals
Onsite visitor registration
ID verification
Document signing
Questionnaire administration
Visitor badging
Notifications and visitor monitoring
Integration with physical access systems
Visitor logs and reports
Post-visit surveys
Video chat for visitor support at unattended locations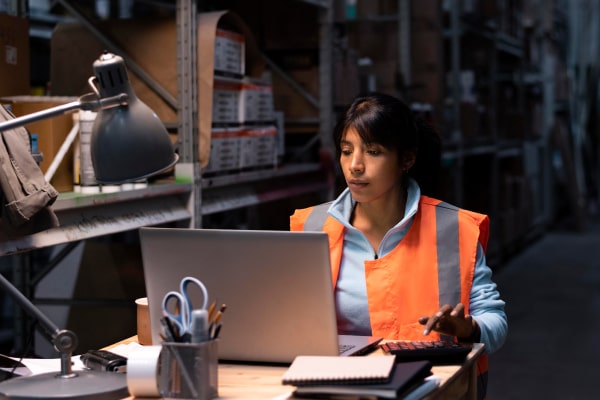 Planning, Badging, Time Tracking and Access Management for Employees and Contingent Labor
Integration with HR for badging of W2 employees
Badging for temporary workers
Time tracking
Planning of shifts and attendance reports
Access management for zones, buildings, and shifts
Assets management (lockers, parking tags)
Termination procedures for W2s and temps with access withdrawal
Automation of muster stations and evacuation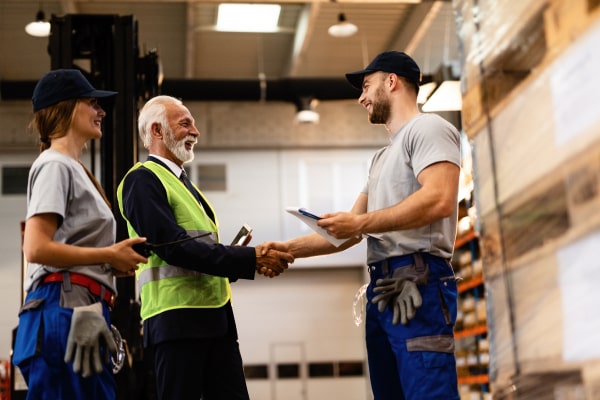 Staffing Vendor Management System
Agency access to rosters
Upload of agency candidates
Termination of agency candidates
Management of rates and contract terms
Reporting and billing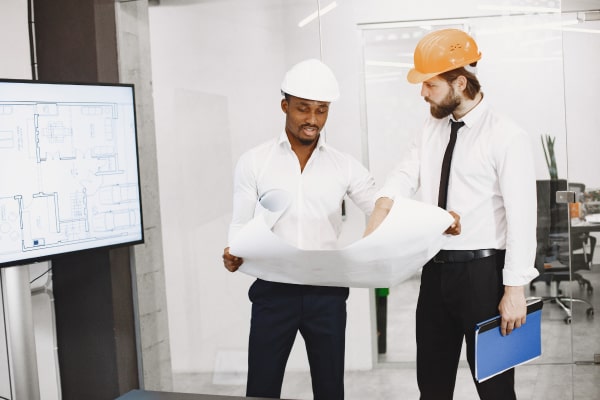 Digital Signage for Buildings, Production Floor, Business Areas, and Outdoor Locations
Centralized audio and video content management and distribution
Information displays and kiosks at production floor, business areas, and breakrooms
Built-in wayfinding and directories
Employee self-service solutions
Visitor self-service and video chat support at unattended locations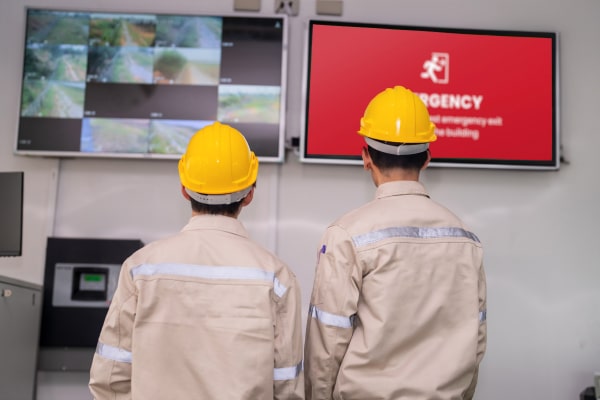 Emergency Response and Safety Signage
Display of safety video manuals and rules
Distribution of emergency alerts across all connected screens, kiosks, and devices
Provision of evacuation signage
Check-in features at muster stations
Detailed evacuation reports and muster station attendance counts
See all capabilities for visitor management of the
friendlyway cloud platform in action
friendlyway Platform for Manufacturing and Logistics
A user-friendly interface, template libraries, drag and drop editor, and more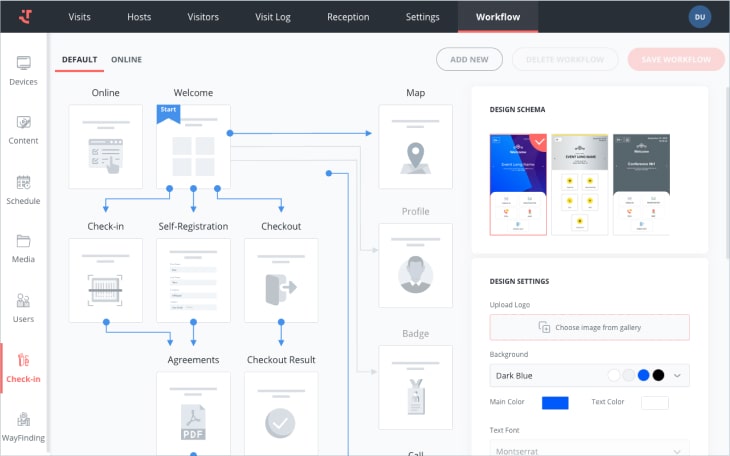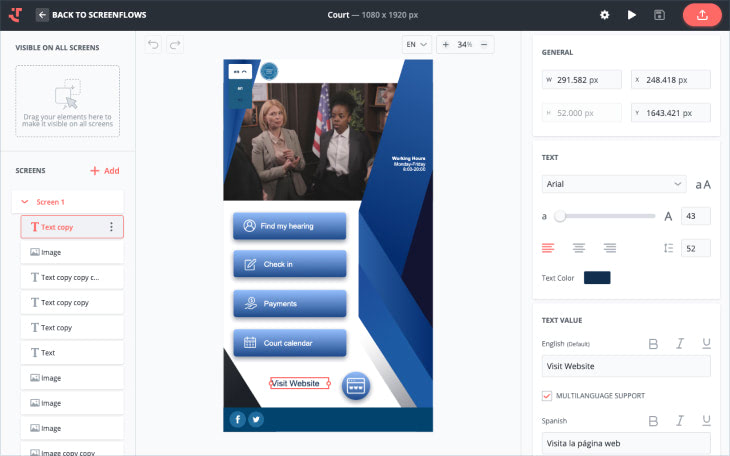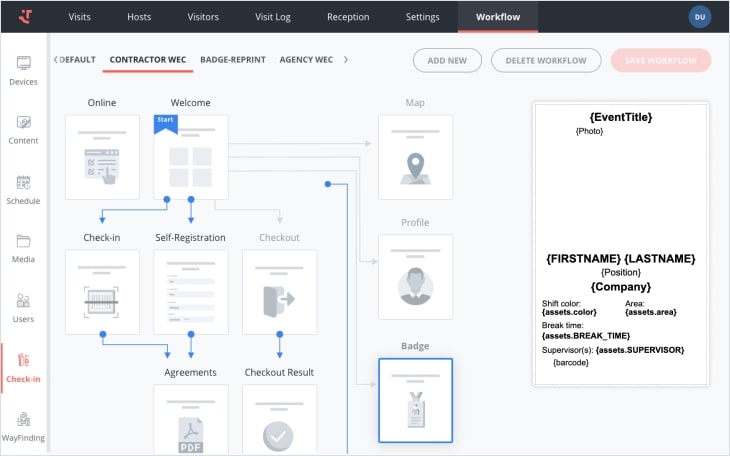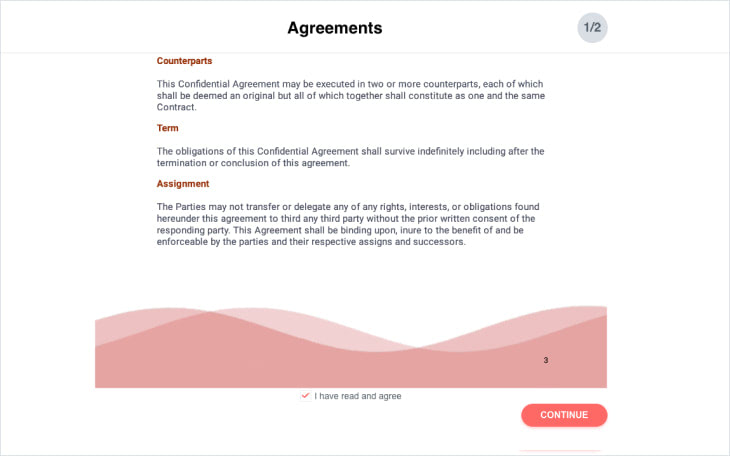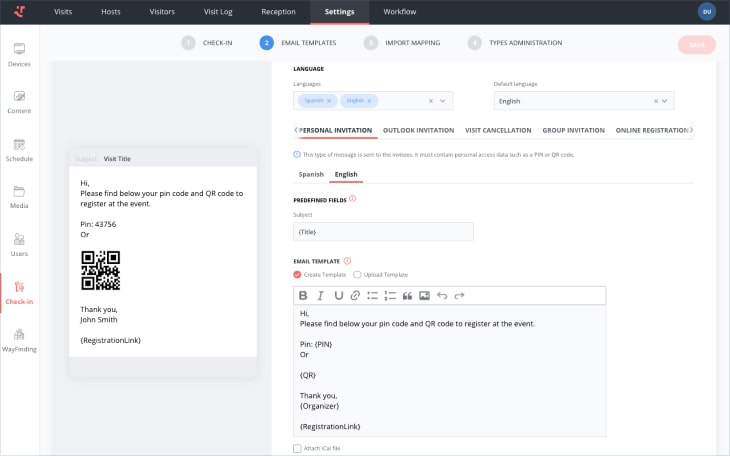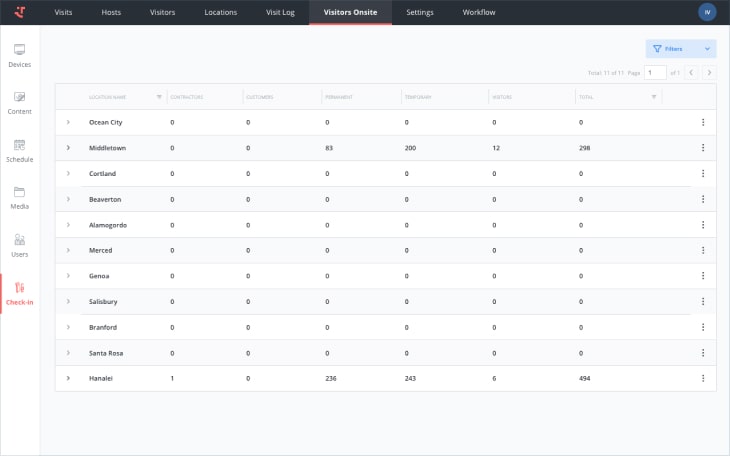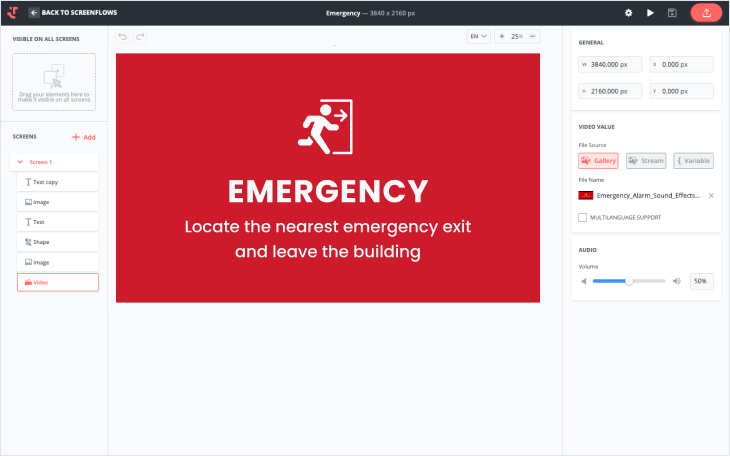 Contact Us
Please enter your contact information and any other details you feel are important for us to help you with. Once the form is submitted, our team will be in touch with you shortly.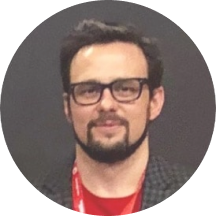 Dmitry Koshkin
Managing Director
friendlyway USA
Frequently asked questions
What is a Visitor Management Cloud Platform?
A Visitor Management Cloud Platform is a comprehensive software solution that streamlines and automates the process of managing guests, visitors, and clients at your facility. It centralizes visitor data, provides customizable visitor experiences, and enhances security and compliance by integrating with digital signage and other access control systems. 
How does a Visitor Management Cloud Platform improve security at my facility?
The platform enhances security by providing features such as instant badge printing or issuing RFID cards, tracking visitor access and movements in real-time, and enabling pre-registration for visitors. It also allows for the verification of visitor information against watchlists, ensuring that unauthorized individuals are not granted access. 
Can I customize the visitor experience with a Visitor Management Cloud Platform?
Yes, our platform allows you to configure custom visitor journeys and create engaging welcome screens and interactive menus to suit the unique needs of your business. This helps create a professional and tailored experience for your guests while streamlining the check-in process. 
How does the platform handle legal compliance and document signing?
Our Visitor Management Cloud Platform simplifies legal compliance by offering secure, paperless document signing options, both online and at on-site kiosks. Digital signatures can be collected and stored, ensuring you have all the necessary records to meet compliance requirements. 
Can I send invitations to clients and manage event attendance with this platform?
Yes, our platform enables you to easily send invites to clients, track RSVPs, and manage event attendance. The user-friendly invitation system supports various client types, ensuring efficient communication and maximizing attendance at your events. 
Is the Visitor Management Cloud Platform suitable for businesses of all sizes?
Absolutely! Our platform is designed to be scalable and adaptable, making it an ideal solution for businesses of all sizes and industries. It can be tailored to fit the specific requirements of your organization, ensuring that it meets your visitor management needs effectively and efficiently.