friendlyway Impress 43
Highly Modular & Versatile.
The Impress 43 was designed for delivering sleek, modern visitor experiences. With numerous modular add-ons, a 4K PCAP touch screen, the Impress 43 is a sophisticated and versatile solution capable of performing in any business scenario.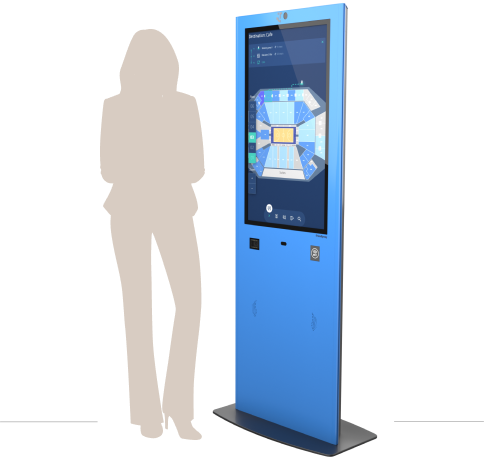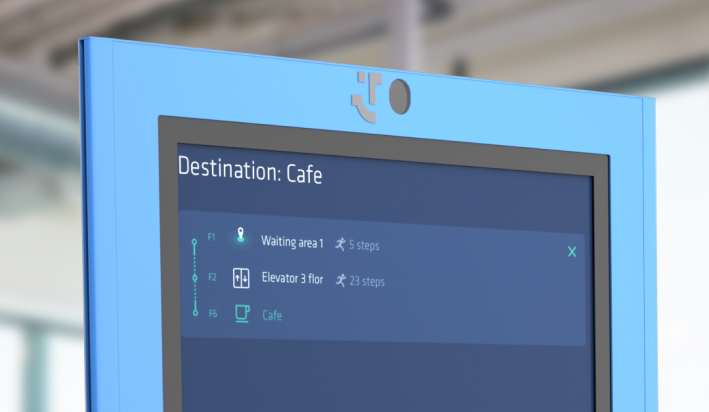 Designed for Ultra-Modern Experiences
Featuring a modern, sophisticated design, the Impress 43 ensures positive, highly engaging visitor experiences across nearly any business scenario or environment.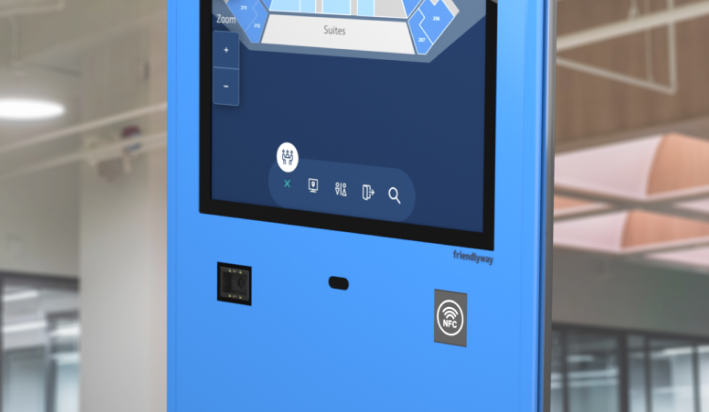 German-Engineered With Commercial-Grade Materials
Engineered, designed, and manufactured in Germany in accordance with ISO 9001, the Impress 43 features a highly durable commercial-grade powder coating in custom colors.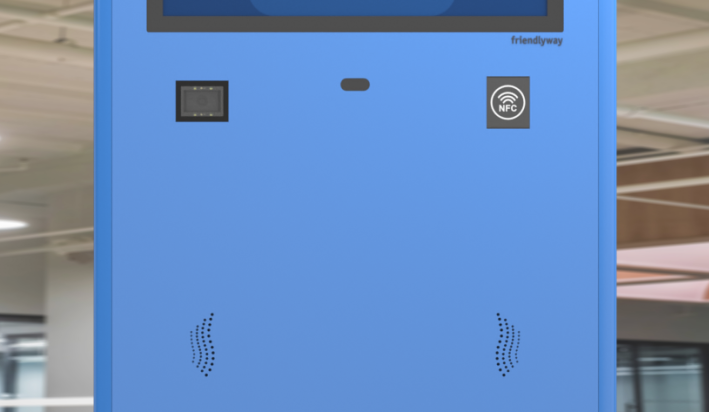 Functional, Flush, and Seamless
Designed with intuitive usability top of mind, the Impress 43 features a functional design with fully flush connection points, ensuring a seamless design and streamlined user experience.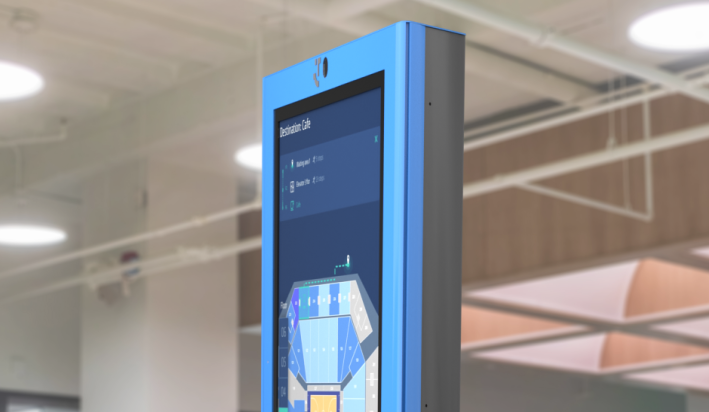 Sleek and Compact for Its Size
With 1.5mm solid steel housing and aluminium side profiles, the Impress 43 is one of our sleekest designs yet and features a compact size that comes packed with numerous modular features.
Digital concierge services such as self-service check-in, registration, and building access
Multimedia content streaming, informational displays, and advertising
Interactive digital wayfinding for enhanced in-building navigation
Kiosk features restricted access to back-end systems, applications, and corporate portals for visitors, patrons, and non-authorized users
Kiosk Business Applications
Coupled with our next-generation friendlyway Cloud Platform, the Impress 43 kiosk was developed for use across nearly all business scenarios and environments, including corporate lobbies, convention centers, office buildings, trade shows, museums, and other visitor-heavy locations.
Impress 43 Technical Specifications


Hardware components
43" 4K Resolution PCAP multitouch display
49" and 55" 4K Resolution PCAP multitouch screen upgrade options
Dual-sided display screens (optional)
Sound unit
WLAN antenna, LAN power connector
Webcam (optional)
Proxmity sensor (optional)
Free speaking unit (optional)
Dell OptiPlex Micro PC (optional)
QR code reader (optional)
RFID reader (optional)
Exterior and Design
Commercial-grade powder coating in custom colors
1.5mm solid steel housing and aluminium side profiling
Wide selection of RAL standard base colors (with orders of 5+)
Custom logo foiling (optional)
Seamless and flush exterior design with no visible components
Dimensions and Weight
Base plate size: 33.4" x 17.7" (850 mm x 450 mm)
Kiosk size: 81.1" x 28.3" x 5.5" (2060 mm x 720 mm x 140 mm)
Kiosk weight: 176.3 lb (80 kg) (standard configuration)
Contact Us
Ready to learn more? Please fill out the contact form with the required information, along with a short description of your specific needs or questions, and we will get back to you shortly.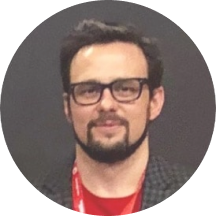 Dmitry Koshkin
Managing Director
friendlyway USA
Frequently Asked Questions
What is the most typical use case for this kiosk?
The main use cases for this kiosk include common business applications such as visitor registration, digital signage, building navigation, visitor self-service, and employee self-service.
Can I integrate your kiosk into my access management solution?
Our platform can be easily integrated with physical access solutions such as turnstiles, magnetic locks, doors, and parking solutions.
What types of content can I publish to your kiosks?
Our integrated content management and distribution platform can help you create, upload, and publish different types of interactive scenarios, service menus, video clips, images, and screenflows.
How long does it take to start using your kiosks for visitor management?
Your kiosk will be ready for use after connecting it to the internet, installing the lightweight friendlyway.player, and activating the device on the friendlyway.cloud platform. Customers can also use their own hardware – our cloud platform works with any Android or Windows-based device.
How do I know if friendlyway's solutions will fit my unique needs?
If you are looking for a robust and reliable end-to-end solution for self-service, interactive scenarios with your customers and employees, visitor check-in and check-out, wayfinding, hardware with an integrated SaaS platform, or software to manage and publish content across your existing infrastructure – friendlyway has you covered.
Why should I choose friendlyway over other vendors?
With 25,000+ devices deployed across 69 countries, we know how to deliver quality and reliable solutions. Our hardware is made in Germany, and we have over 20 years of experience in bringing the best design, manufacturing, and automation practices to the market.