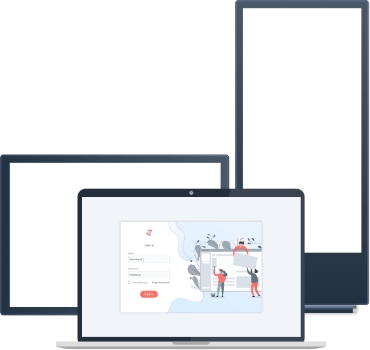 NEXT Platform Overview
NEXT Platform — Modern Digital Signage Solution. Interactive. AI-powered.
NEXT Platform is a unique blend of 20 years of FriendlyWay expertise in the digital signage and interactive kiosks business, and state-of-the-art cloud-based software for unparalleled flexibility and ease-of-use.
In technical terms NEXT Platform is a cloud-native microservices-based software application offering future-ready capabilities at the point-of-service for truly smart interactions and AI-powered features.
WHY MODERN TECHS MATTER
NEXT Platform technology brings a critical mass of innovation for your business and use cases
Digital Signage – simple, anytime, anywhere
You can use NEXT digital signage features as an online service – just create your account, and then edit and schedule your content in the browser anytime and anywhere. If you plan an intercompany rollout, FriendlyWay can deploy NEXT to your servers in your corporate datacenter.
Built for flexibility and scalability
Whether you need only media broadcasts, or to drive highly interactive POS-kiosks, with a just couple or hundreds of devices – NEXT Platform makes sure you can handle it all with ease and simplicity. The NEXT editions embrace just the features you need right now, more pro features bookable just with a click no later you need them.
Interactive content, smart playback
NEXT supports you not only by creating appealing and interactive content, but also by bringing it to the right audience at the right time. Create device groups, combine playlists and presentations, distribute that with automated smart rules, based on tags and sensor data.
Works on any device, even offline
NEXT Platform supports Windows, Android and Linux-based devices. Just download and register the NEXT.player to turn your device into a fully interactive POS. You can control remotely all parameters of your playback. Content and schedule are synchronized in a smart way, and once synchronized the device does not need an active internet connection for the playback.
Powerful Insights and Analytics
Get to know in real time and/ or retrospective the status of each of your hardware devices, playback of your content and interactions of your users. NEXT comes with a practical set of dashboards and reports that can be tuned on-the-fly to your needs to summarize or drill down into the specific information you need.
Extensibility without limits
NEXT is built with an API-first approach and supports out-of-the-box multiple types of sensors, hardware and software extensions for endpoint devices, including AI capabilities and computer vision, to deliver content and interactions with context awareness, as well as to better understand end user daily preferences and behavior.
HOW IT WORKS
NEXT.player turns your device into a connected, interactive digital signage endpoint, managed on the NEXT cloud platform.
NEXT Platform
Hosted in your datacenter, or provided as SaaS
CREATES AND STORES CONTENT
REMOTE CONTROL OF PLAYER
GENERATES REPORTS FROM LOGS
AI FEATURES FOR SENSORS ONLINE
NEXT.player
Installed on endpoint-device
SMART CONTENT SYNCHRONIZATION
(OFFLINE) PLAYBACK PER SCHEDULE/RULES
STORES LOCAL CONTENT VARIABLES
TELEMETRY AND LOG COLLECTION/UPLOAD
SUPPORT OF PERIPHERAL DEVICES
To start just register a user account on friendlyway.com, download and install the player on one or several devices – and you are all set to create and broadcast your media and interactive content!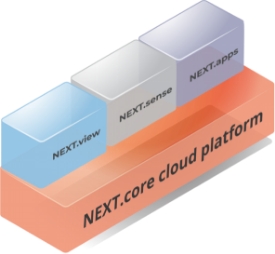 NEXT Platform FEATURE PACKS
NEXT.player turns your device into a connected, interactive digital signage endpoint, managed on the NEXT cloud platform.
The NEXT Platform capabilities are organized in 3 feature packs, allowing you to use only the funtions you need right now. The NEXT.view edition feature pack gives you all you need to create media playlists and playback on devices. NEXT.sense pack adds to that interaction capabilities – touch, as well as possibly other sensors. NEXT.apps extend those features even further with specific use-cases, such as WayFinding, Queue Management, or empower industry-tailored solutions or even company-specific business workflows at the point-of-service.
Questions or want to learn more?
Contact us for a demo or free test access.
You can also download the product brochure
here for a summarized overview of the NEXT product.
NEXT.view Features Overview
The NEXT.view edition provides an easy-to-use and flexible digital signage tool. NEXT.view enables you to create easily playlists or presentations online and schedule their playback on devices or device groups. You can also create templates and store your media assets in the cloud – the platform will take care of smart synchronization with target devices or device groups.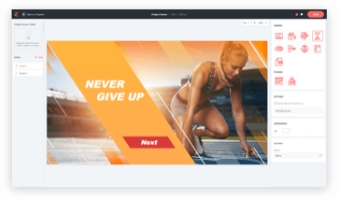 Create Playlists and Media Assets
Simply drag-and-drop your media assets to the online folder of your Media Library once – and (re)use them to create one or many playlists. Any picture format, any video, PDFs, PPT – all supported. Your media will be scaled to fit in the screen resolution on specific device automatically.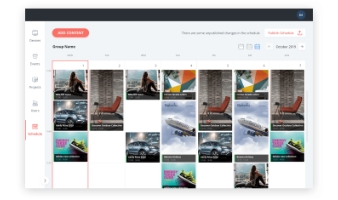 Define Schedule and Broadcast
You can simply put your Playlists on the loop or let NEXT timebox your playlist. You can also define calendar-based schedules for specific device groups to broadcast your Playlists. Or even use more sophisticated tagging of your content and devices for smart dynamic placement of your content to the end-devices.
Control your Devices
You can keep full control of your endpoint devices, activate new or stop some, define their on/off time, see what is going on screen or with the hardware in real time. Further, NEXT enables you to handle packs of devices just as easily as a single one – organize your devices in groups, define access rights for your users – all that just with a couple of clicks.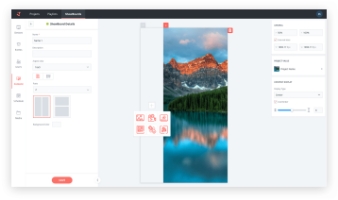 Multi-Window and Dynamic Content*
You need to create dynamic or multi-language content, combine your playlists, integrate external webpages — all this at once on one screen? NEXT Platform Showboard and Presentations enable you to do this easily, without programming, without copy-paste – all online and in real time.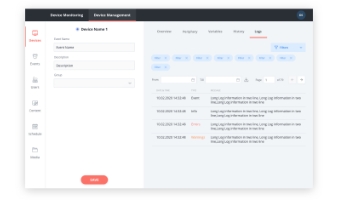 Reports&Dashboards
NEXT provides out-of-the-box powerful dashboards and reports that will help you to keep an overview and history of everything that happens on/with your devices and with your playback 24/7.
NEXT also provides audit logs for content management and interactions of the users.
NEXT.sense Features Overview
The NEXT.sense edition builds on the NEXT.view digital signage capabilities and unleashes unparalleled interactivity through touch and sensor-driven interactions and AI-powered algorithms for smart content delivery. It enables you to define and accomplish business scenarios at the point of sale – in an easy, flexible and scalable manner.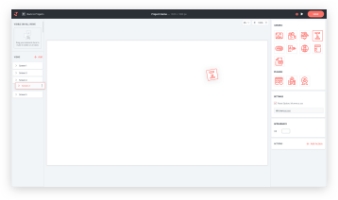 Interactive Presentations/UI at Point-of-Service
The NEXT enables you to create interactive presentations or user-interface for ekiosks as simply as a typical presentation. Just drag-and-drop buttons, or language-toggles, or menu items on the screen, link to other screens, done! You can assign presentations to the devices or groups directly, or based on schedule, and once syncronized, they need to active internet connection.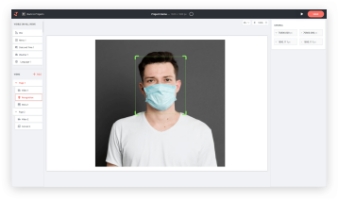 Sensor-driven Logic and Hardware Module Extensions
The NEXT Platform brings out-of-the-box the support for additional hardware sensors and modules. Change the content or logic during playback in realtime, based on events from proximity sensor, or camera, or RFID-reader. Include in the your POS-workflow document scanners, or payment modules, or printers – they are supported too.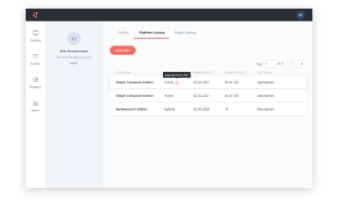 Business Workflows and Apps
NEXT Platform can easily support any custom workflow, requiring specialized hardware or accomplish business processes – it is easy to extend. Also, check out the existing Apps you can plugin at any time on your devices – for Queue Management, eReceptionist and Visitor Management, DOOH client portal, Endless shelf, product search and configurator and more.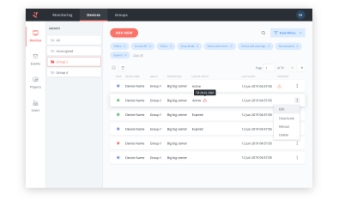 Telemetry and IoT-Device
NEXT.sense handles even more complex modular devices easily. Maintenance times, hardware monitoring, replacement of paper in the printer – NEXT.sense will update you or your service technicians in advance.
Powerful Analytics
NEXT.sense brings stats and reports not only of your hardware and content. It also enables you to see how your devices are actually used by your audience, giving stats and analytics on interaction patterns.
Need to understand more of available features
and options? – download our feature list here.
Or just Contact us today for a demo or test
access to the NEXT Platform.