friendlyway Visitor Management Solutions
Streamline your visitor management processes with the industry's best-in-class cloud solution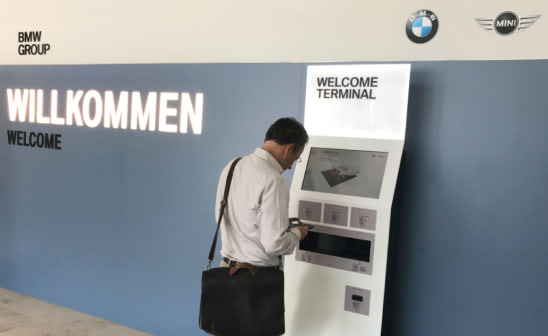 "friendlyway has been instrumental in bringing to the table out-of-the-box software solutions to successfully manage our workforce amid our growth. The friendlyway team understands our business as well as our challenges and opportunities becoming a trusted partner today and in the future."
1,200 persons/hour
Throughput
friendlyway modules
Visitor Management
Contingent Labor Management
How friendlyway visitor management works
We support the complete cycle of the visitor journey - from event planning and invitations management all the way through visitor checkout, attendance report and follow up emails and surveys.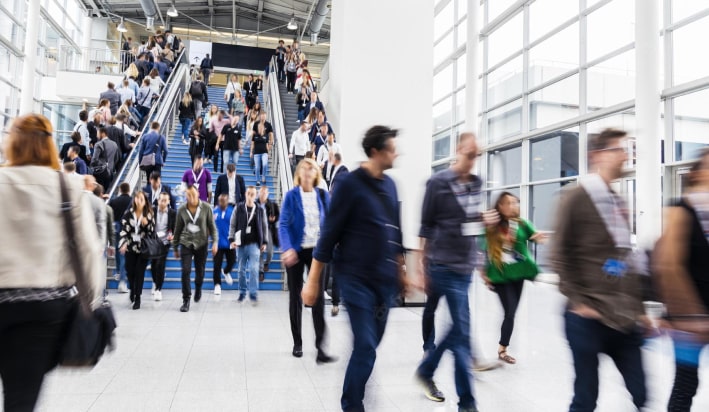 Manage Events and Visitors
Create, edit, and manage events, invitations, and visitors directly within the visitor management module. The solution supports multiple event notification types.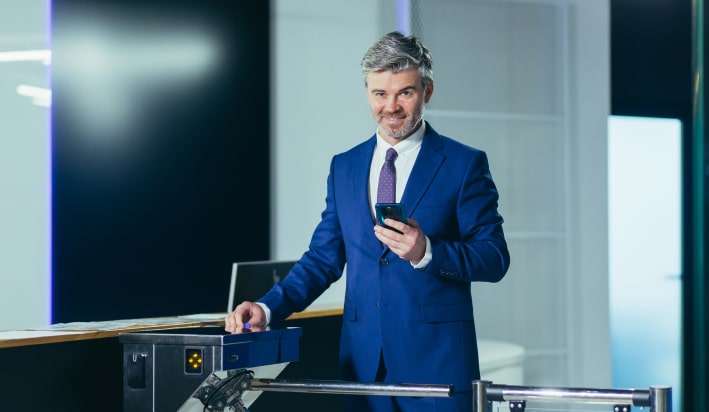 Integrate with your physical access management solutions
The visitor management module can be integrated with security turnstiles and other physical access management hardware, allowing for a truly seamless and automated visitor check-in process.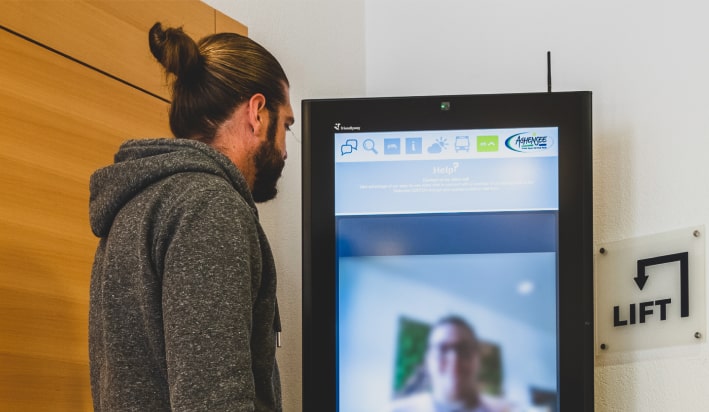 Assist your clients with audio/video calling capabilities
Users can request immediate live support by calling via the built-in audio/video assistant.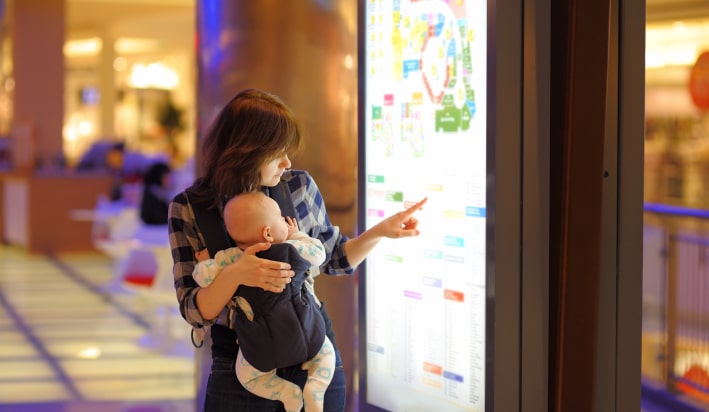 Improve your visitor navigation and wayfinding processes
After verifying the visitor's credentials, the system will provide interactive navigation instructions to a Point of Interest or specific location within the organization's facilities.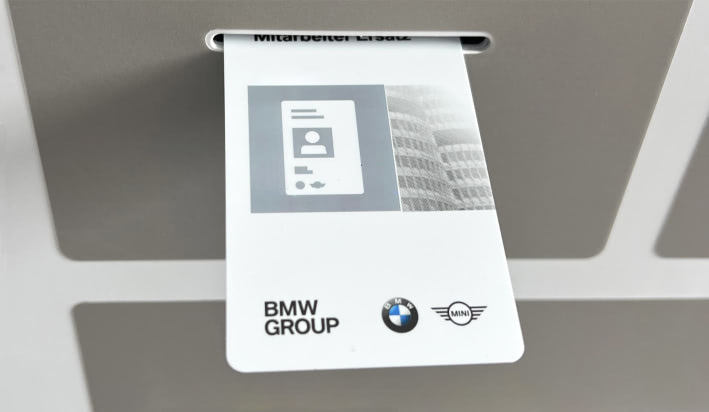 Customize your on-site visitor experience
Plan every step of the visitor experience – self-service check-in, badge/RFID card printing, wayfinding, and digital signage. Other features include email notifications, agreement and questionnaire screen flows during check in, different check-out settings, and numerous hardware integrations.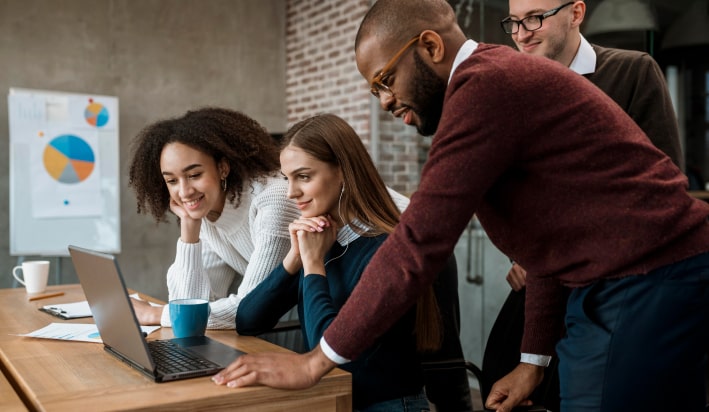 Collect post-visit surveys, access logs, and reports
After the event is over, friendlyway platform can send post-visit questionnaires and surveys asking visitors to provide feedback about their experience and your brand. Solution also features in-depth reporting, logs, and analytics.
Provide customized experiences to every visitor
Define every step of the visitor experience as you need, to provide the best possible services to
your visitors, customers, partners, and employees.
Event planning
Personalized invitations to visitors
Pre-registration
Pre-visit registration forms
Compliance and security verification
Policies and guidelines approval by the visitor
Check in and registration
Visitor checkin using ID / QR Code from the invitation or name
Registration forms, questionnaires completion by the visitor onsite
Documents signing by the visitor
Badge printing / access card disbursement
Guide
Badge printing / access card disbursement
Video chat with a host / support team at a kiosk
Display at a kiosk / printing of a facility map with directions
Additional materials and handouts printing / display at a kiosk
Security and safety
Real time visitor location and reporting
Emergency alerts and evacuation routes display
Visitors check-in at muster point for emergency events
Check out / post visit support
Post-visit surveys and reminders
See all capabilities for visitor management of the
friendlyway cloud platform in action
friendlyway Software Platform for Digitalized Visitor Management Experiences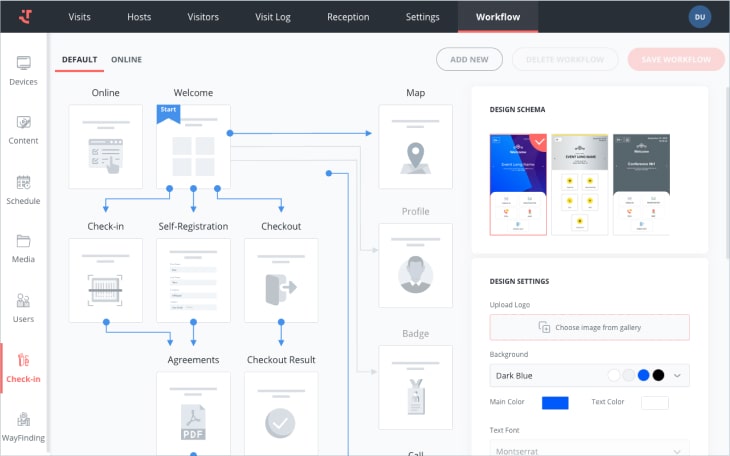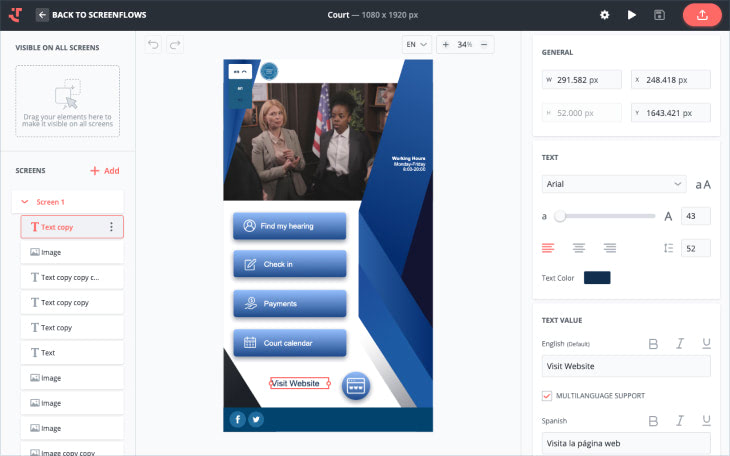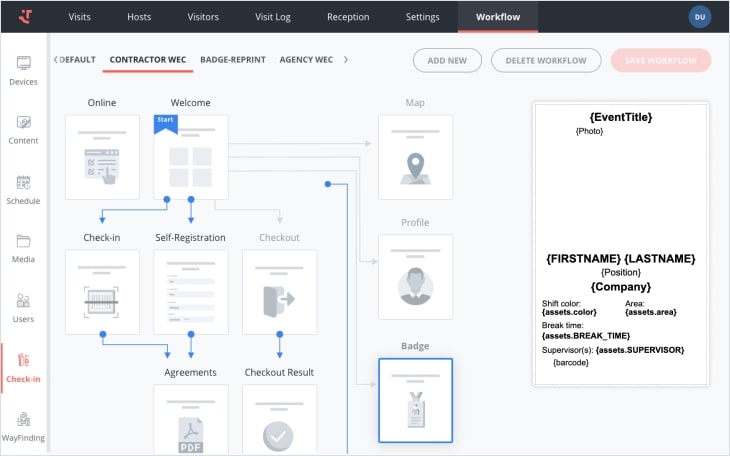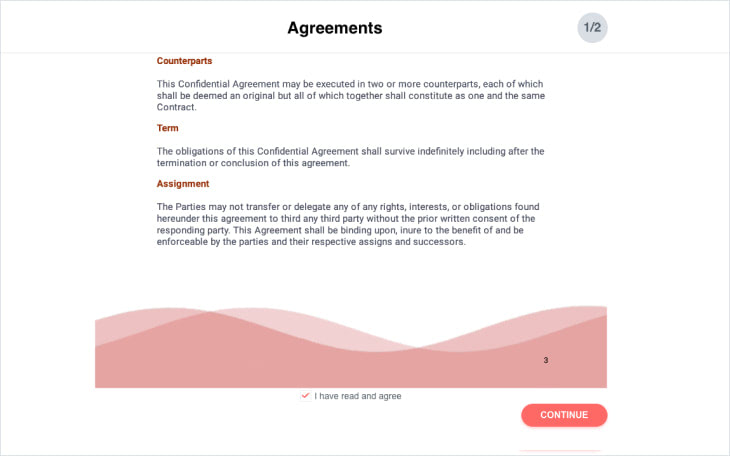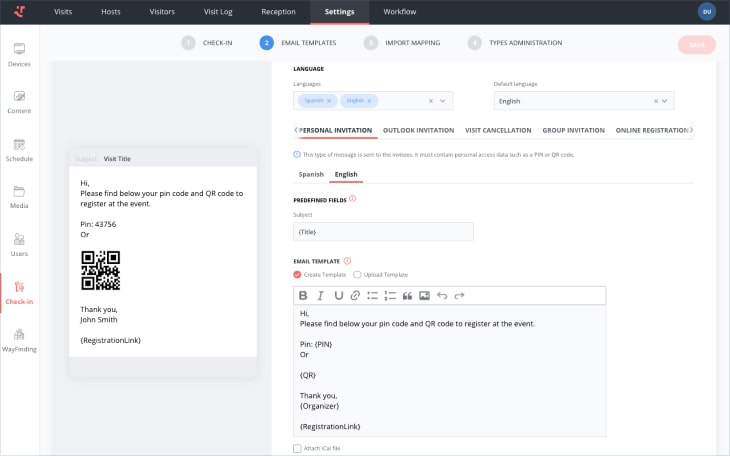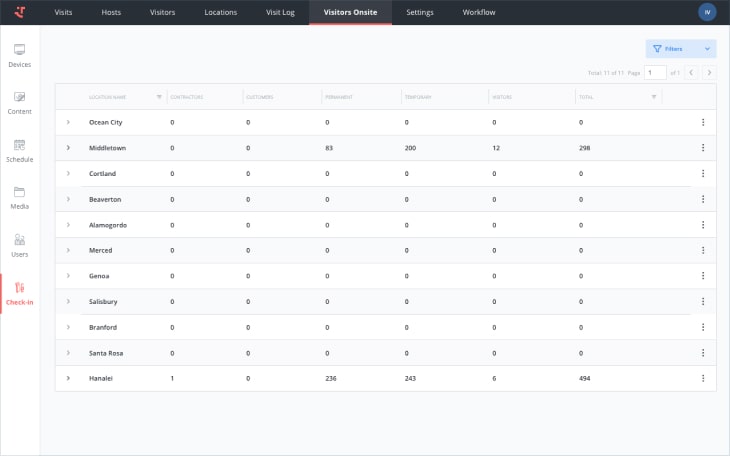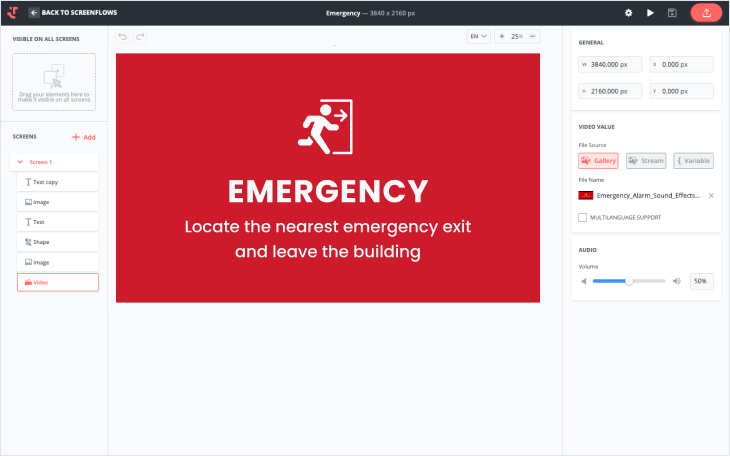 Customer Stories and Use Cases
Contact Us
Please enter your contact information and any other details you feel are important for us to help you with. Once the form is submitted, our team will be in touch with you shortly.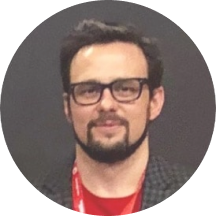 Dmitry Koshkin
Managing Director
friendlyway USA
Frequently asked questions
What is a Visitor Management Cloud Platform?
A Visitor Management Cloud Platform is a comprehensive software solution that streamlines and automates the process of managing guests, visitors, and clients at your facility. It centralizes visitor data, provides customizable visitor experiences, and enhances security and compliance by integrating with digital signage and other access control systems. 
How does a Visitor Management Cloud Platform improve security at my facility?
The platform enhances security by providing features such as instant badge printing or issuing RFID cards, tracking visitor access and movements in real-time, and enabling pre-registration for visitors. It also allows for the verification of visitor information against watchlists, ensuring that unauthorized individuals are not granted access. 
Can I customize the visitor experience with a Visitor Management Cloud Platform?
Yes, our platform allows you to configure custom visitor journeys and create engaging welcome screens and interactive menus to suit the unique needs of your business. This helps create a professional and tailored experience for your guests while streamlining the check-in process. 
How does the platform handle legal compliance and document signing?
Our Visitor Management Cloud Platform simplifies legal compliance by offering secure, paperless document signing options, both online and at on-site kiosks. Digital signatures can be collected and stored, ensuring you have all the necessary records to meet compliance requirements. 
Can I send invitations to clients and manage event attendance with this platform?
Yes, our platform enables you to easily send invites to clients, track RSVPs, and manage event attendance. The user-friendly invitation system supports various client types, ensuring efficient communication and maximizing attendance at your events. 
Is the Visitor Management Cloud Platform suitable for businesses of all sizes?
Absolutely! Our platform is designed to be scalable and adaptable, making it an ideal solution for businesses of all sizes and industries. It can be tailored to fit the specific requirements of your organization, ensuring that it meets your visitor management needs effectively and efficiently.