friendlyway Visitor Management Solution
Automate and streamline your visitor registration, navigation and assistance processes with our best-in-class cloud platform.
Digital signage software and hardware company since 1998
25,000+ devices deployed across 69 countries
Successful implementation of solutions for 500+ clients
Improves onsite visitors experience
Improves office efficiency
Modernizes your interior design and impresses visitors
Optimizes office staff allocation
Improves security standards and compliance of your site
Allows for additional data collection about your visitors
Benefits of Visitor Management Systems
Visitor management refers to a set of practices, software and hardware solutions that administrators can use to automate, control and monitor the usage of a building or site. By leveraging such a solution, facility management team can improve visitor experience and at the same time can collect and analyze data of facilities usage by specific visitors.
How friendlyway visitor management works
We support the complete cycle of the visitor journey - from event planning and invitations management all the way through visitor checkout, attendance report and follow up emails and surveys.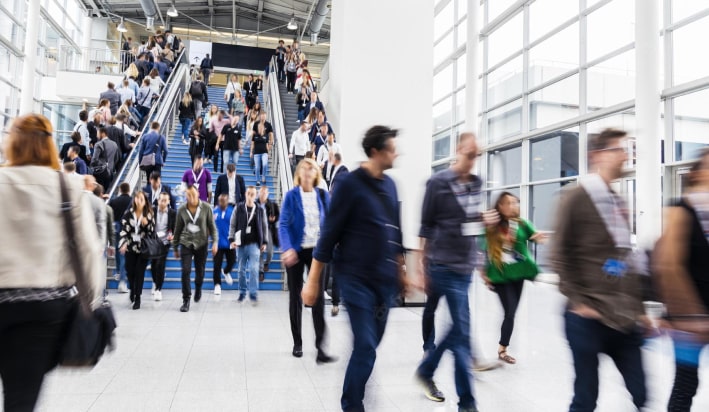 Manage Events and Visitor
Create, edit, and manage events, invitations, and visitors directly within the visitor management module. Solution support multiple event notification types.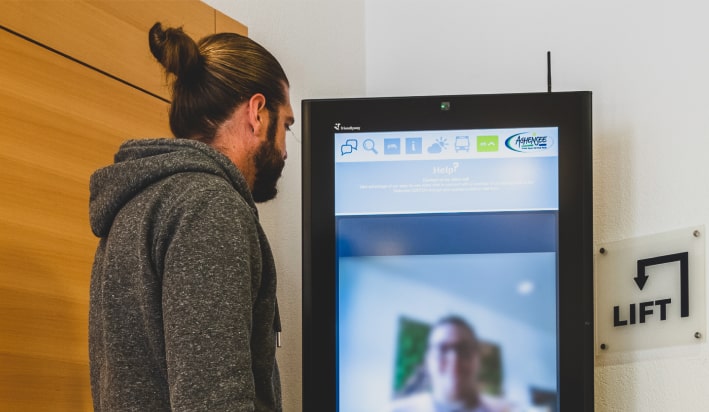 Assist your clients with audio/video calling capabilities
Users can request immediate live support by calling via the built-in audio/video assistant.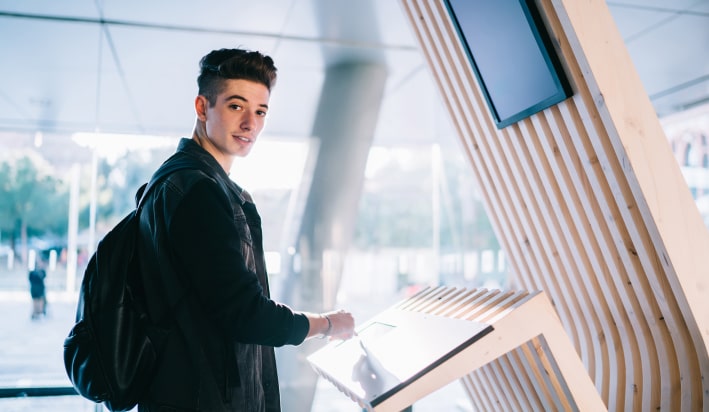 Customize your on-site visitor experience
Plan every step of the visitor experience – self-service check-in, badge/RFID card printing, wayfinding, and digital signage. Other features include email notifications, agreement and questionnaire screen flows during check in, different check-out settings, and numerous hardware integrations.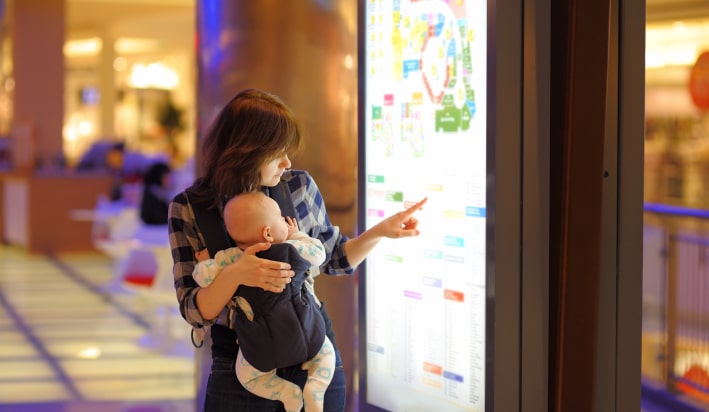 Improve your visitor navigation and wayfinding processes
After verifying the visitor's credentials, the system will provide interactive navigation instructions to a Point of Interest or specific location within the organization's facilities.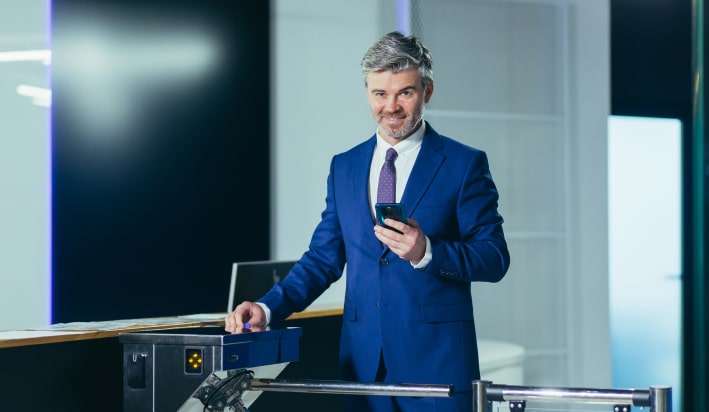 Integrate with your physical access management solutions
The visitor management module can be integrated with security turnstiles and other physical access management hardware, allowing for a truly seamless and automated visitor check-in process.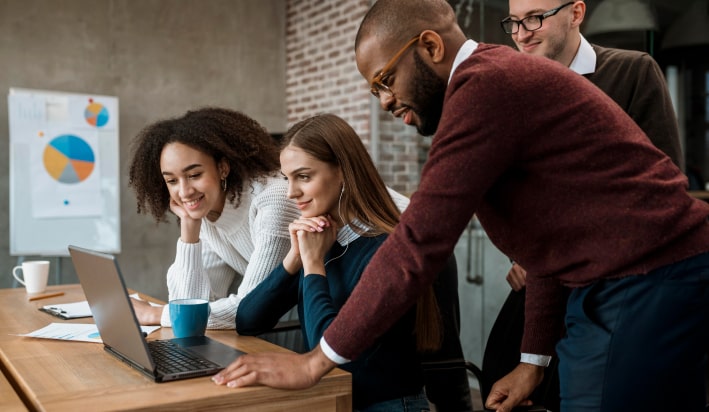 Collect post-visit surveys, access logs, and reports
After the event is over, friendlyway platform can send post-visit questionnaires and surveys asking visitors to provide feedback about their experience and your brand. Solution also features in-depth reporting, logs, and analytics.
For a complete list of Visitor Management capabilities, please complete the demo registration form.
Recommended friendlyway and partners' hardware
Customer Stories and Use Cases
Contact Us
Please enter your contact information and any other details you feel are important for us to help you with. Once the form is submitted, our team will be in touch with you shortly.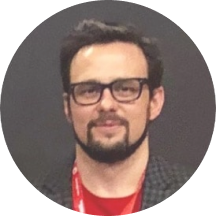 Dmitry Koshkin
Managing Director
friendlyway USA