friendlyway Empire 22 Slim. Elegant Design. Industrial Durability.
Featuring a slim, modern design engineered with industrial-grade materials. Durable enough for the factory floor and elegant enough for the corporate lobby.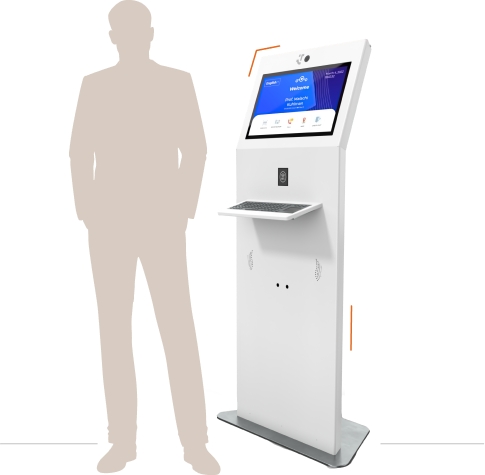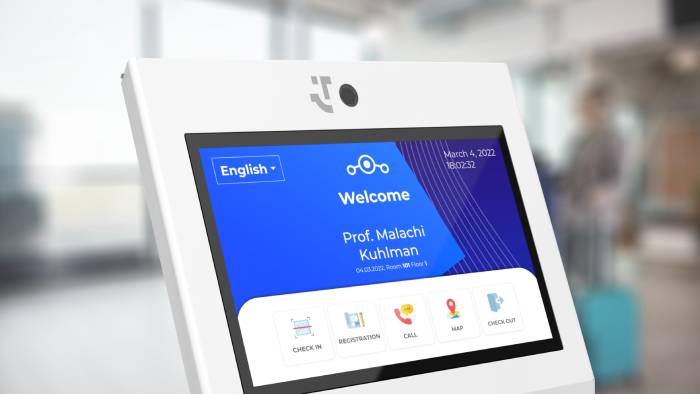 Suitable for Any Interior. Engineered for Reliability.
First-class design made with premium components, high-quality materials, and a powder-coated finish. Engineered to be robust, reliable, and versatile.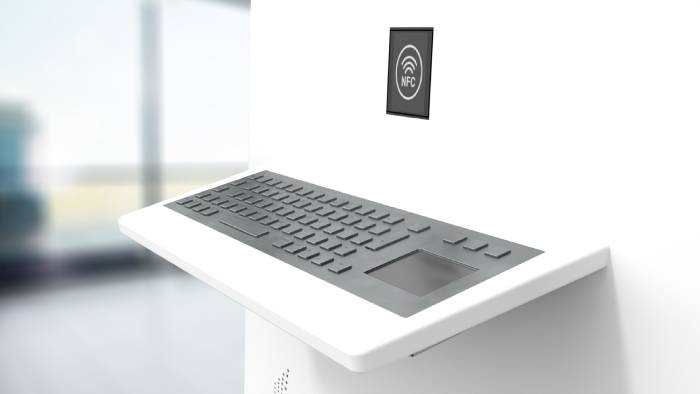 Industrial-Grade Design & Materials
High-quality and sturdy steel construction featuring a 1.5mm steel casing with fully flush connection points. Numerous sensors, a stainless steel keyboard with touchpad, and integral waterproof protection.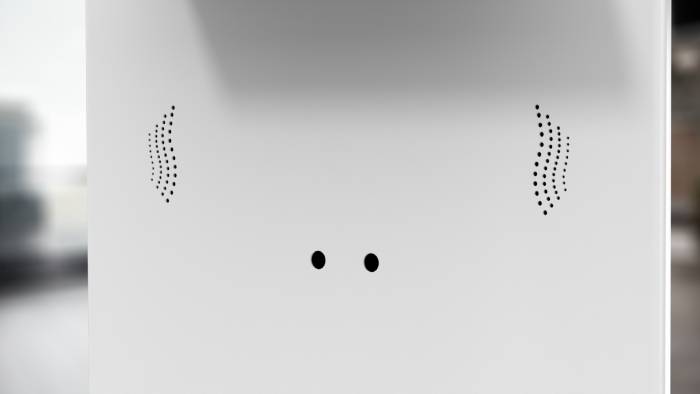 Made With Modularity In Mind
Easily add extra components such as RFID or NFC scanners, document holders, cameras, speakers, microphones, printers, and more.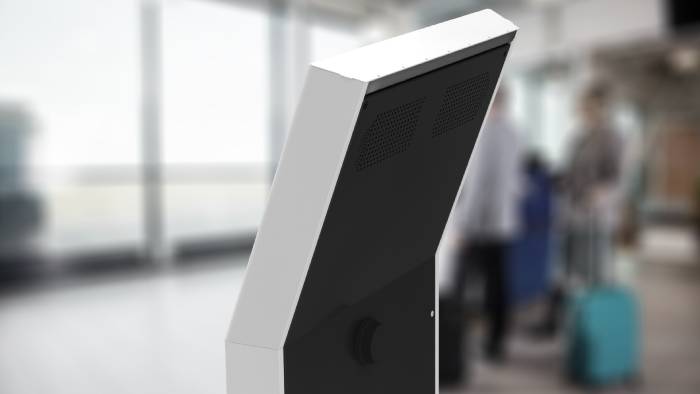 High Usability
Servicing kiosk components and modules is straightforward and intuitive. Paper can be replaced externally via key-based entry.
Temporary worker and on-site contractor registration, onboarding, check-in, clock-in/out, and tracking
Ad display, content streaming, and informational displays
Interactive wayfinding for in-building navigation
Restricted visitor or worker access to corporate applications and web portals from kiosks and tablets
Kiosk Business Applications
Examples of scenarios where your organization can leverage the Empire 22 Slim and friendlyway .NEXT cloud platform.
Empire 22 Slim Technical Specifications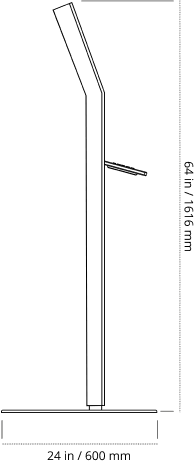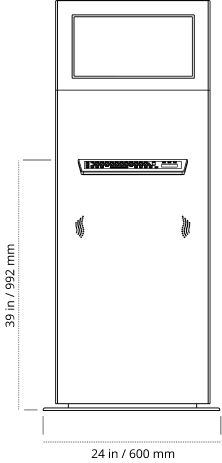 Hardware Components
Full HD PCAP Multitouch Display 21.5"
Optional industrial-grade stainless steel keyboard with a touchpad
Optional micro-size PC
Optional integrated QR code scanner
Optional external WLAN Antenna
Optional NFC & RFID sensors
Optional integrated camera
Optional integrated microphone and speakers
LAN, Power socket
Exterior and Design
Seamless display mount
High-quality powder coating
Large selection of basic colors (RAL Standard)
Optional logo foil labeling
1.5mm steel housing
Dimensions and Weight
Base plate size: 30.1 in x 17.7 in (765 mm x 450 mm)
Kiosk size: 63.8 in x 23.6 in (1620 mm x 600 mm)
Kiosk weight: 66 lbs (55 kg)
Contact Us
Ready to learn more? Please fill out the contact form with the required information, along with a short description of your specific needs or questions, and we will get back to you shortly.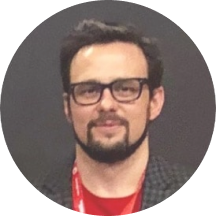 Dmitry Koshkin
Managing Director
friendlyway USA
Frequently Asked Questions
What is the most typical use case for this kiosk?
The main use cases for this kiosk include common business applications such as visitor registration, digital signage, building navigation, visitor self-service, and employee self-service.
Can I integrate your kiosk into my access management solution?
Our platform can be easily integrated with physical access solutions such as turnstiles, magnetic locks, doors, and parking solutions.
What types of content can I publish to your kiosks?
Our integrated content management and distribution platform can help you create, upload, and publish different types of interactive scenarios, service menus, video clips, images, and screenflows.
How long does it take to start using your kiosks for visitor management?
Your kiosk will be ready for use after connecting it to the internet, installing the lightweight friendlyway.player, and activating the device on the friendlyway.cloud platform. Customers can also use their own hardware – our cloud platform works with any Android or Windows-based device.
How do I know if friendlyway's solutions will fit my unique needs?
If you are looking for a robust and reliable end-to-end solution for self-service, interactive scenarios with your customers and employees, visitor check-in and check-out, wayfinding, hardware with an integrated SaaS platform, or software to manage and publish content across your existing infrastructure – friendlyway has you covered.
Why should I choose friendlyway over other vendors?
With 25,000+ devices deployed across 69 countries, we know how to deliver quality and reliable solutions. Our hardware is made in Germany, and we have over 20 years of experience in bringing the best design, manufacturing, and automation practices to the market.