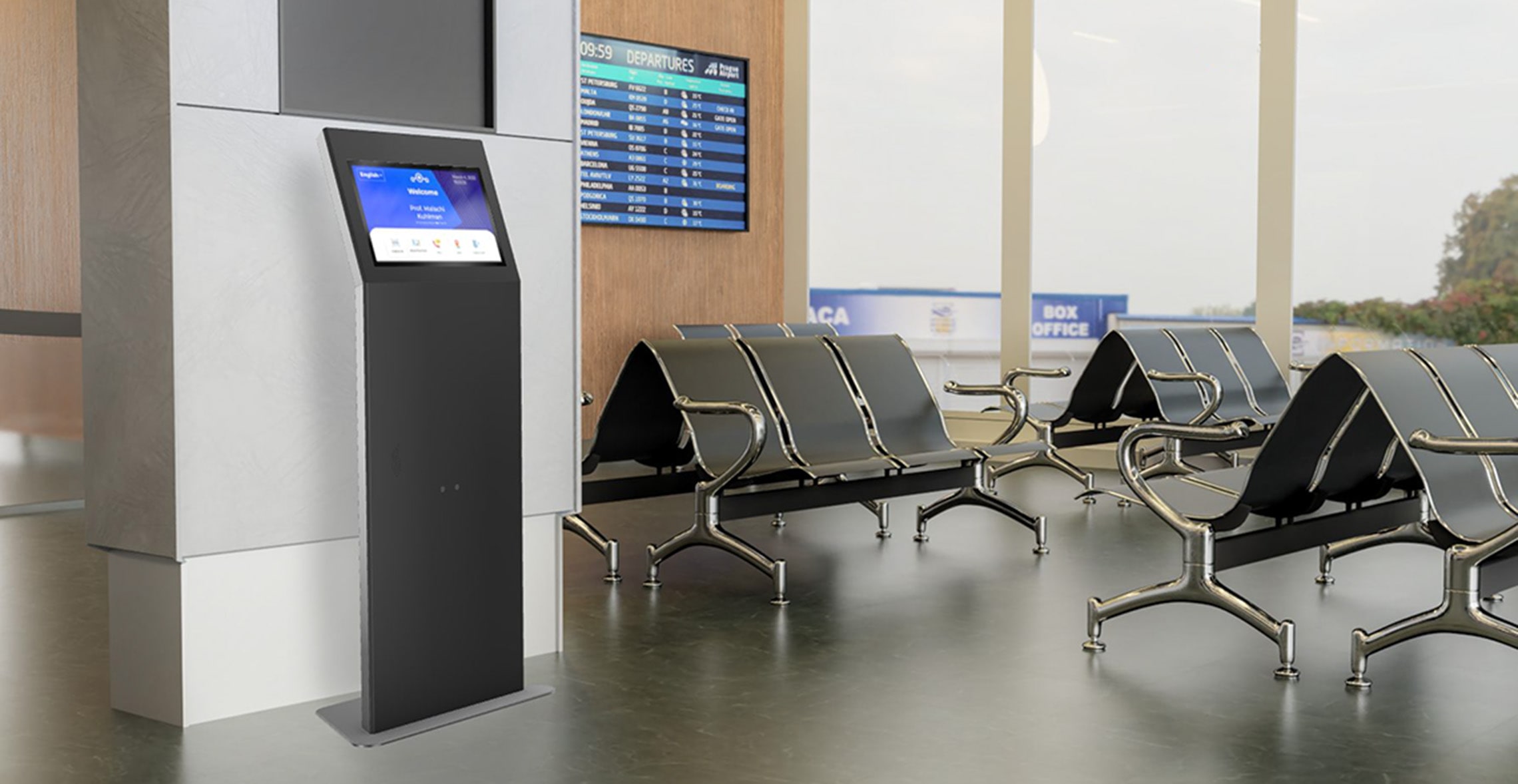 After years of downturn caused by the global pandemic, the tourism industry seems to be bouncing back. In its recent press release, the World Tourist Organization predicts that the number of international travelers in 2023 could reach 80% to 95% of pre-pandemic levels. It is expected to be a strong year for the tourism sector, which means that companies need to get prepared for an influx of visitors and everything that comes with it, including rising demand for customer support, travel information, and booking. This process might be complicated by several challenges.
Current challenges
There are a lot of challenges that the tourism industry faces, some becoming more relevant now, in a time of global and financial instability.
Shortage of skilled employees
Many travel businesses had to lay off their staff during the pandemic. The World Travel & Tourism Council states that nearly 62 million jobs were lost worldwide just in 2020. Small and medium companies, which have been most affected by staff loss, still find it hard to address labor shortages, especially in customer-facing roles.
Inflation
Staff shortages are further aggravated by ongoing inflation. With the rising prices, travel companies are forced to cut down on operational expenses dramatically, which means they must provide the same services with smaller teams and less investment.
Digital tourism
The growth in digital technology is affecting how people travel, and therefore, is becoming increasingly important for success in the industry. Traditional travel businesses need to embrace it if they want to compete with emerging digital-native companies and win over customers.
One of the technologies that need to become an essential part of any destination's strategy for engaging with visitors and creating a positive experience is digital signage.
Applications of digital signage for tourism
The travel and tourism industry is rapidly embracing digital signage. The areas that have a proven track record of using it include advertising and promoting local businesses, wayfinding, providing visitor information, and visitor support.
Advertising local brands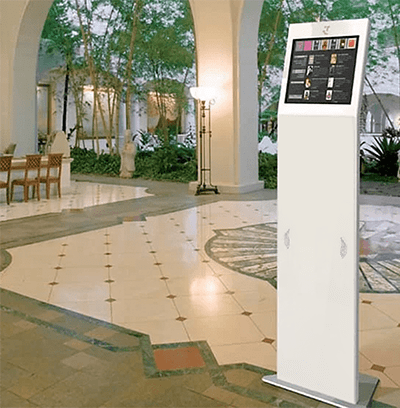 Tourist operators can use modern digital kiosks and billboards to create destination-specific adverts in real-time, which allows promoting various local businesses in a cost-effective way, including:
Informing visitors about local events and tourist attractions
Promoting local restaurants, hotels and recreation centers
Offering discounts and special offers
Allowing third parties to advertise their services and goods for tourists
The kiosks allow visitors to book tickets or make reservations instantly, while dynamic maps help them find their destinations easily, creating a seamless visitor experience.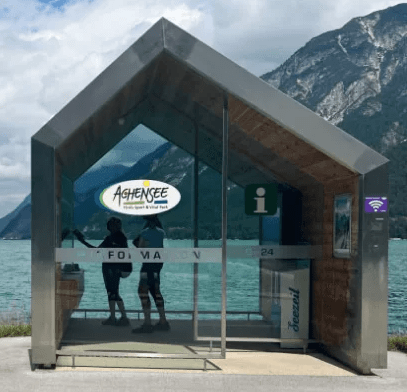 Digital signage has been long used in airports, hotels, museums, and other places to help visitors navigate the area and receive helpful information. In fact, a lot of people now prefer to deal with self-service check-in kiosks rather than human personnel to get around. However, their use is not limited to indoor spaces.
With the help of modern weather-proof materials and new technologies, digital kiosks can be used in remote regions across large tourist areas to provide travelers with reliable directions and an interactive wayfinding experience.
Achensee case study
Achensee, Austria's leading resort destination, uses interactive digital terminals to deliver exceptional outdoor and indoor visitor navigation and wayfinding 24/7 to more than 1.6 million tourists annually, while simultaneously reducing customer support operational costs by 50%.
Visitor information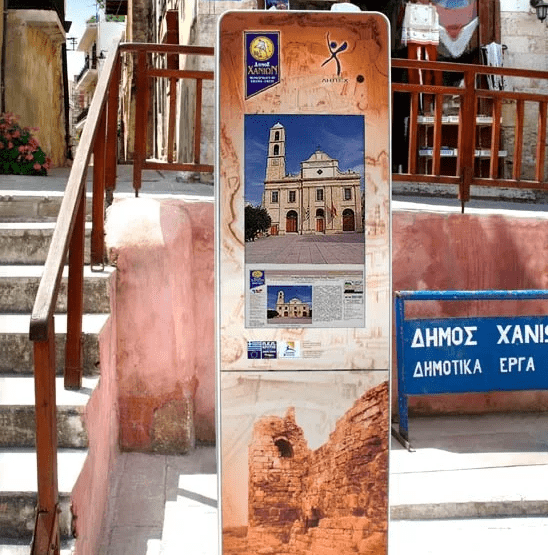 Another popular application of digital signage in tourism is communicating information to visitors. Modern infoterminals allow businesses to display interactive information about local attractions and services, as well as share real-time updates about weather and traffic.
The information is presented in an engaging way and can be updated instantly in case of any changes, which makes infoterminals more effective for customer communication than traditional paper-based media.
It is also an efficient way of distributing urgent announcements and emergency alerts.
Customer support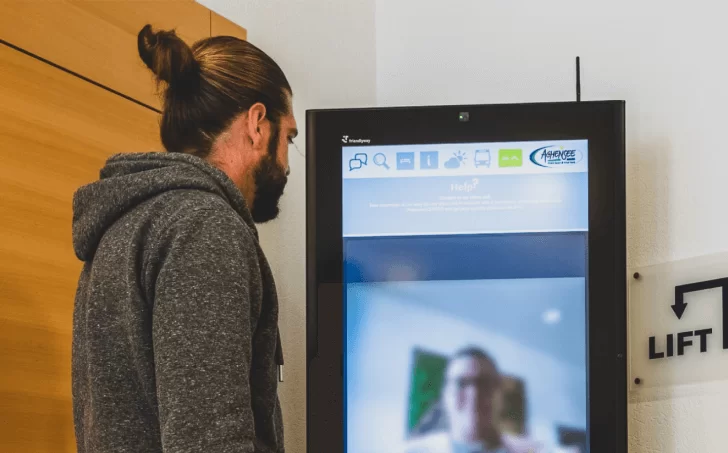 With the spread of digital technologies, in-person customer support might soon become a remnant of the past. Self-service kiosks don't just allow people to browse FAQs and directories in search of support information but make real-time audio and video calls to instantly connect with call center representatives or service agents.
Modern kiosks include multi-language support and special capabilities for people with disabilities, which makes high-quality customer support available for more visitors.
These are just several examples of using digital signage in tourism. Other areas of use include queue and lobby management, gift shop and recreation areas management, employee self-service, and many more.
Benefits of using digital signage in tourism
Modern digital signage solutions offer several important benefits to the travel and tourism industry. Here are some of them.
Increased revenue
With more opportunities to promote services and goods digitally, tourist operators can increase their sales and revenue greatly. It also leads to establishing close and mutually beneficial relations with local restaurants, hotels, shops and other businesses that can get more exposure and, as a result, more customers, via digital signage.
Reduced operational costs
Another benefit digital signage brings to the travel industry is significant reduction in operational costs. With the popularity of self-service kiosks, companies no longer have the need for large customer support teams, expensive customer service equipment and lengthy employee training. As a result, employees can be reassigned to higher-value jobs that require human interactions. It also helps to make up for the staff shortage caused by the pandemic.
Improved visitor experience
Digital signage is a great way to provide a more personalized experience for visitors, as well as make them feel more welcome and comfortable. It is easy to deliver topical information about the tourist area and its attractions. Visitors can get real-time updates about the weather and plan their activities, accordingly, resulting in better satisfaction with their trip overall. If the information changes, it gets instantly updated across all devices, making sure that visitors always get topical information. All this will make sure that visitors have a more enjoyable time, which will lead to higher customer satisfaction and will likely convert into more returning and new visitors.
Insights into your business
Finally, modern technologies help companies learn more about their customers and business. They can see what attractions and events visitors most are interested in, and plan future promotion of the destination accordingly. They can understand what issues the visitors face by simply looking at their customer support requests and can fix these issues fast. No need to collect tons of information from multiple departments in various destinations anymore.
Besides, it allows managing human resources better. For example, by providing real-time information on visitor flow and wait times at the entrances of museums or airports, technology helps the staff prepare for upcoming crowds and deploy employees accordingly.
friendlyway digital signage solutions for tourism
friendlyway's digital signage solutions have been helping companies in tourism and other industries for over 25 years. We provide pre-packaged end-to-end solutions that include:
A highly customizable cloud platform with multiple plug-and-play modules for wayfinding, visitor management, video and audio chat, remote customer support, ADA support, built-in content management and kiosk management systems and more
Comprehensive service package for solution installation, onboarding and support
High-quality hardware, such as digital kiosks, videowalls, and infoterminals
When needed, our solutions can be integrated with the customer's existing hardware, security and alert systems, as well as with the customer's business applications, such as ERP and CRM software.
friendlyway can be implemented faster than other solutions available on the market, with lower installation and runtime costs.
Conclusion
Digital transformation in tourism is in full swing, and it is only going to accelerate in the future. More companies need to embrace new technologies to be able to provide the best possible service to their customers and remain competitive. Digital signage can help streamline multiple processes, such as wayfinding, visitor information, and customer support while improving the visitor experience, reducing staff costs, and increasing customer satisfaction.
If you're not using digital signage solutions yet, it's time to start thinking about how they could help your business grow even further! Contact us, and we will help your company make the first step on its digitization journey.