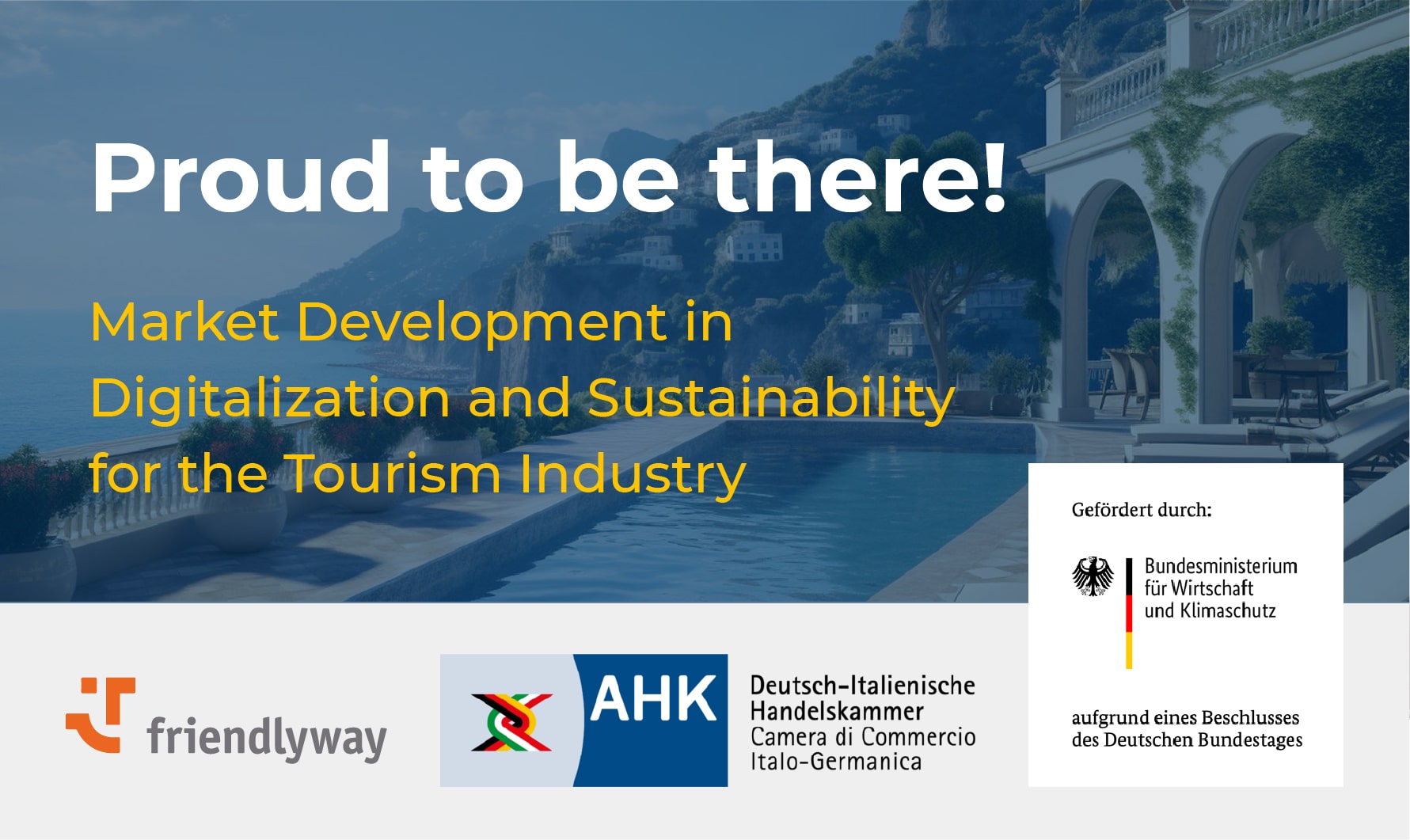 The path to innovation: digital signage for tourism
At a time when the travel industry is focusing on sustainability and digital solutions, it is crucial to leverage innovative technologies to provide guests with memorable experiences. Digital signage is one such technology that has the potential to revolutionize the way tourists receive information and interact with it.
Our participation in the Market Development Program organized by the German Chambers of Commerce Abroad (AHK) and the Federal Ministry of Economic Affairs and Climate Action (BMWK) is an opportunity to showcase our industry-leading digital signage solutions. With our expertise and tailor-made solutions, we want to contribute to the successful transformation of the tourism industry towards sustainability and digitalization.
What is digital signage, and how can it improve the tourism industry?
Digital signage describes the application of digital screens, displays, and interactive touchpoints to communicate information, advertising, and content. You can use the technology in various locations, from airports to hotels and tourist attractions. Here are some ways digital signage can enrich the tourism industry:
Self-service offerings: At intelligent service touchpoints, guests can complete many processes conveniently and quickly — from hotel check-in to reservations and bookings for restaurants and events.
Personalized information: Guests can use digital signage to receive relevant real-time information about attractions, activities, and events.
Interactive maps and tours: Through interactive maps and information, tourists can better plan their trips and access customized resources.
Advertising for local businesses: Digital billboards provide a platform for local companies to advertise their products and services, supporting the local economy.
Promoting sustainability: By reducing paper materials and allowing information to be updated online, digital signage contributes to sustainability in the tourism industry.
Crisis communication: In an emergency, you can use digital signage to disseminate important information and safety instructions.
We strongly believe that digitalization can significantly contribute to the sustainable future of tourism. Our goal is to help companies successfully follow this path.
Let's talk!
If you would like to learn more about our digital signage solutions and their wide range of applications in tourism, contact us by filling out the form below. We look forward to showing you how our technology is shaping the future of tourism.