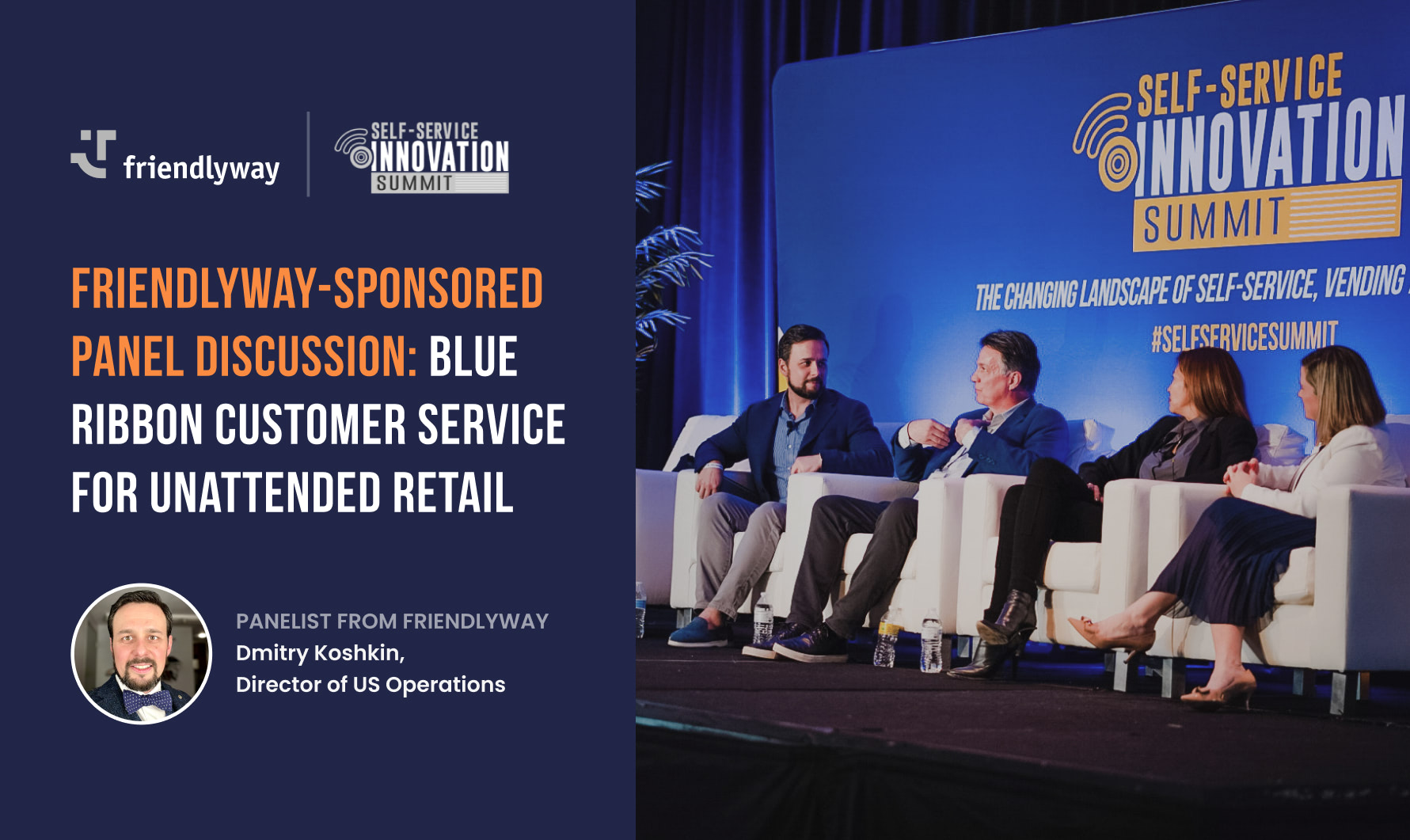 In the rapidly evolving 'phygital' economy, where physical and digital dimensions of retail converge, the significance of self-service kiosks is paramount. These unattended touchpoints effectively bridge the gap between in-person and digital retail. However, it can be challenging for these new service avenues to achieve the customer satisfaction levels of traditional service channels. How do we tackle this pressing concern?
At friendlyway, we are delighted to be part of the ongoing conversation and effort to address this question. This year, we're proudly sponsoring the "Blue Ribbon Customer Service for Unattended Retail" panel discussion at the highly anticipated Self-Service Innovation Summit (SSIS). Known as the largest annual event in the self-service industry, SSIS is scheduled to take place in Miami, Florida, from December 4th to 6th. Our Director of US Operations at friendlyway, Dmitry Koshkin, will join a select group of esteemed industry leaders on the panel.
With the unattended retail industry projected to surpass $46 billion by 2027 (according to PYMNTS), the summit will delve into the urgent need for innovation and provide insights on developing strategies to maximize customer experience.
The upcoming summit will be focusing on other crucial points:
The evolving aspects of vending, kiosk, and mobile solutions
Unveiling best practices for maintaining and enhancing customer service in the unattended retail industry
Highlighting the most recent innovations in self-service technology
Outlining strategies to adapt traditional customer service approaches to the "phygital" environment
Discussing challenges and opportunities in the self-service sector due to the accelerated digital transformation
We look forward to engaging with industry leaders, innovators, and enthusiasts as we collectively usher in a new era of customer-centric unattended retail and the next iteration of self-service solutions.
Visit the summit's official website here to learn more about this year's event.