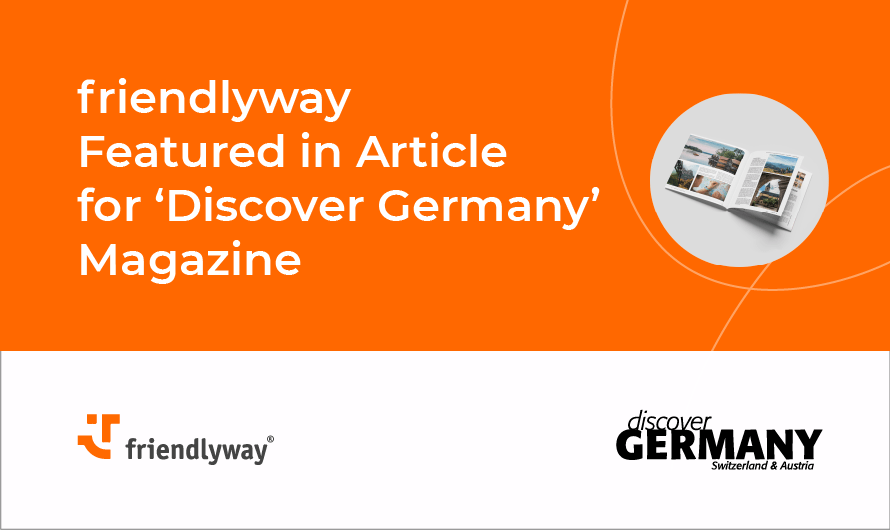 We are thrilled to have our company, friendlyway, featured in Discover Germany magazine for our digital solutions in the tourism industry. The article specifically highlighted the work we did with Achensee Tourismus, the official travel association for Austria's top tourist destination.
Discover Germany is an established German magazine that focuses on the DACH region. It promotes business, design, education, and travel in Germany, Austria, and Switzerland.
friendlyway has been a leader in the digital signage and self-service solutions market since 1998. Our clients come from various industries, including travel, hospitality, retail, sports, and healthcare. We offer a wide range of products and services, including:
Hardware (outdoor and indoor kiosks, terminals, interactive displays and tablets)
Software (friendlyway Cloud Platform with 11 ready-to-use modules, digital signage software, interactive software)
Out-of-the-box solutions (Visitor Management, Visitor Information, Lobby Management, eReceptionist, employee self-service, wayfinding, and more)
We are grateful for the opportunity to be featured in Discover Germany, as it allows us to reach a wider audience and continue to provide digital solutions to more customers. We will continue to improve our products and services to meet the changing needs of our clients.
If your business is in need of digital signage or self-service solutions, please don't hesitate to reach out to us for a consultation.