friendlyway expands its compact eKiosk series with a new 27″ all-in-one tablet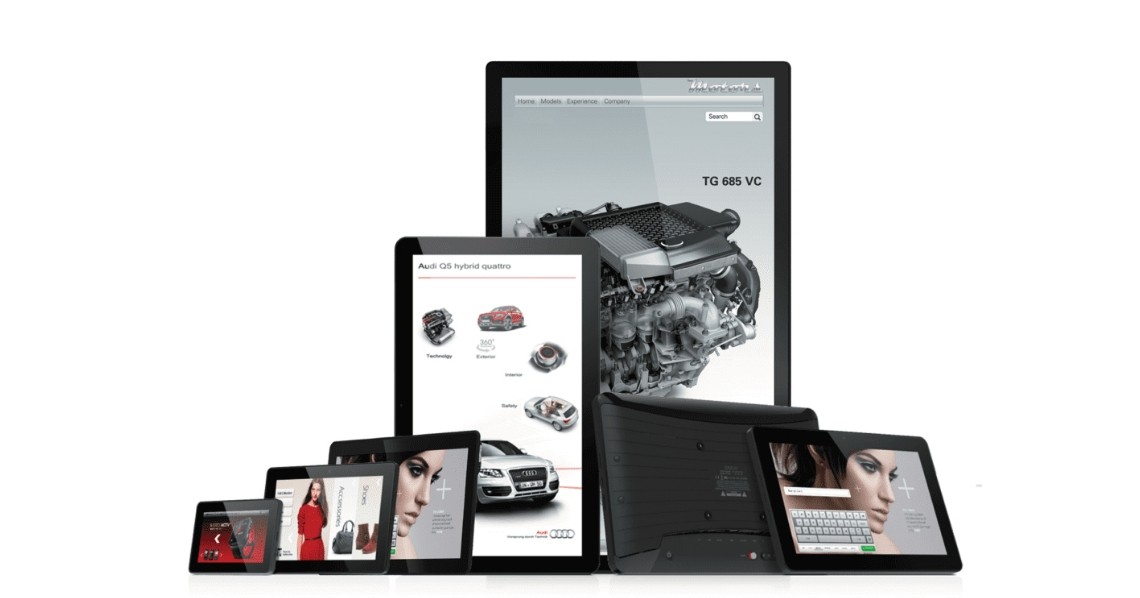 Optionally the new friendlyway product can be purchased with integrated Windows or Android PC.
The popular compact series starts with 7″ and ends at 55″ screens, which have also integrated all the functions necessary for an interactive operation ready and ready from the factory. Standard is a P-CAP multi-touch, which is seamlessly installed in the attractive and ultra-flat housing. The system is thus fast and effective to clean up, resulting in hygiene at the point of sale, in hospitals or at exhibitions and events is an enormously important criterion. The extremely flat version is particularly suitable for the wall-mounted, table or panel mounting. Even the compact integration into a goods rack is possible.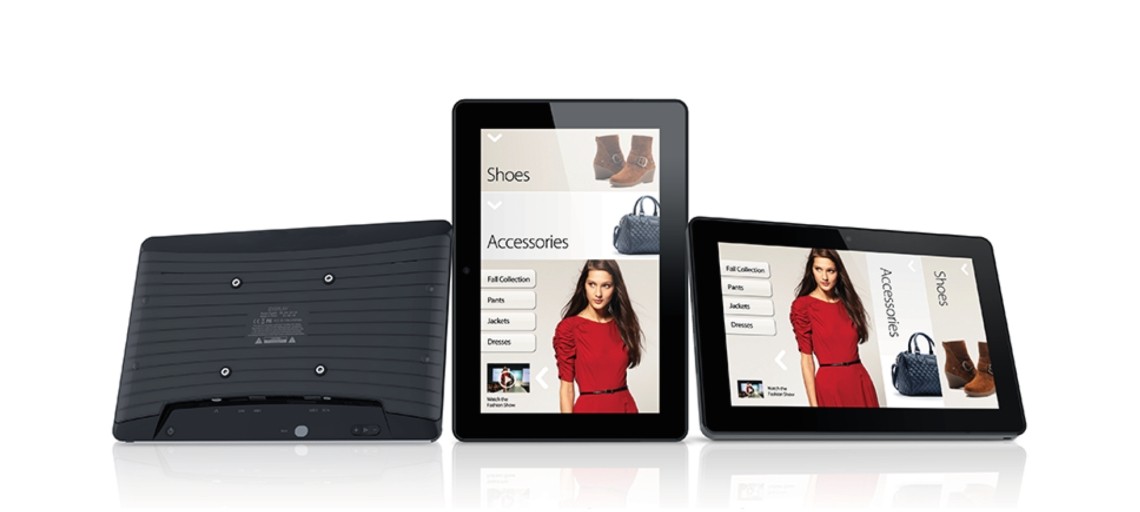 On request, friendlyway also provides the right software for content creation, distribution and monitoring of the content. Once the customer-specific user interface is created, the operator can change the contents at any time – remotely – using the new friendlyway composer "Web Editor". The devices are supplied via the standard integrated Wi-Fi interface. Via the friendlyway Network Services, the devices are constantly monitored and provide valuable statistical analyzes through the use by end users. Applications can be found in sales rooms, shop-in-shop installations, customer and visitor information, customer surveys and the rapidly growing, interactive digital signage market. Interactive friendly solutions in customer design and long-term service contracts complete the friendlyway offer.
State of-the-art Hardware // Easy-to-use Software // Professional Services.
You need a detailed data sheet and a price information: Call us immediately or send an email to learn more about our tablets.
About friendlyway
friendlyway has specialized on the development and marketing of standard software and system solutions for digital advertising displays (Digital Signage) and interactive kiosk systems. The developed for this purpose technological solutions have been marketed for 12 years in Europe, Asia, and the USA. At present there are 30.000 friendlyway solutions installed. For further information please visit our homepage: www.friendlyway.com