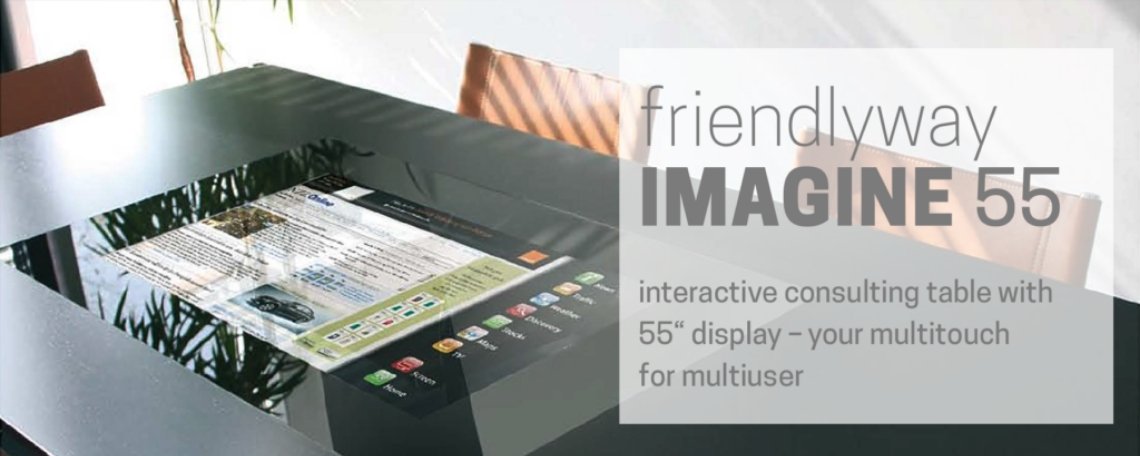 They enrich every presentation space with a great multimedia experience. The multitouch-tables are used at trade fairs, in sales rooms, in conference rooms, in museums and in lobbys – there is virtually no limit to the location. friendlyway has now stowed up its multiuser / multitouch-table portfolio and now offers:
highly elegant conference tables "fixed & ready", including the matching Software-Suite that turns the table into a multimedia firework
all-in-one multifunctional unitssmoothy and electrically adjustable in height and inclination, ideal for seminar rooms
Integration kits, e.g. OEM customers, integrators or trade fair builders can integrate them into an existing or customer-specific furniture, in just a few simple steps.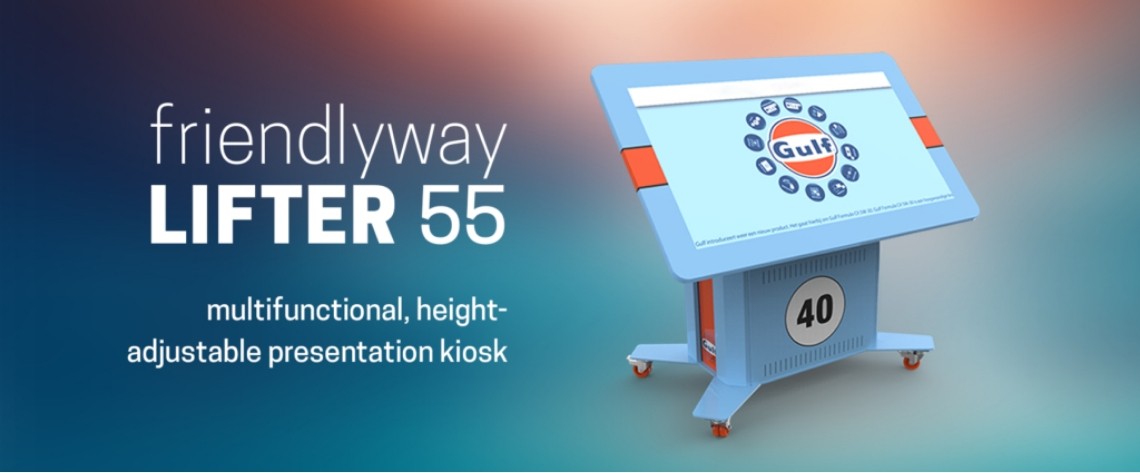 With the touch-table integration kit, the ultimate trade fair or showroom space can be realized in your own exact corporate CI. The brilliant 55″ display is seamlessly integrated, is located under a safety glass pane and is therefore immune to liquids. The systems are standardly equipped with a Core i7 based Business PC.Whether for table, multi-function device or integration kit, the appropriate Multitouch composer Software-Suite is available for all three variants.
It includes:
Display and zoom multiple images, and videos (at the same time)
Play interactive presentations (e.g. videos or PDF files)
Rotate the screen
Whiteboard function
Contact detection
Product presentations and more
About friendlyway
friendlyway has specialized on the development and marketing of standard software and system solutions for digital advertising displays (Digital Signage) and interactive kiosk systems. The developed for this purpose technological solutions have been marketed for 12 years in Europe, Asia, and the USA. At present there are 30.000 friendlyway solutions installed. For further information please visit our homepage: www.friendlyway.com