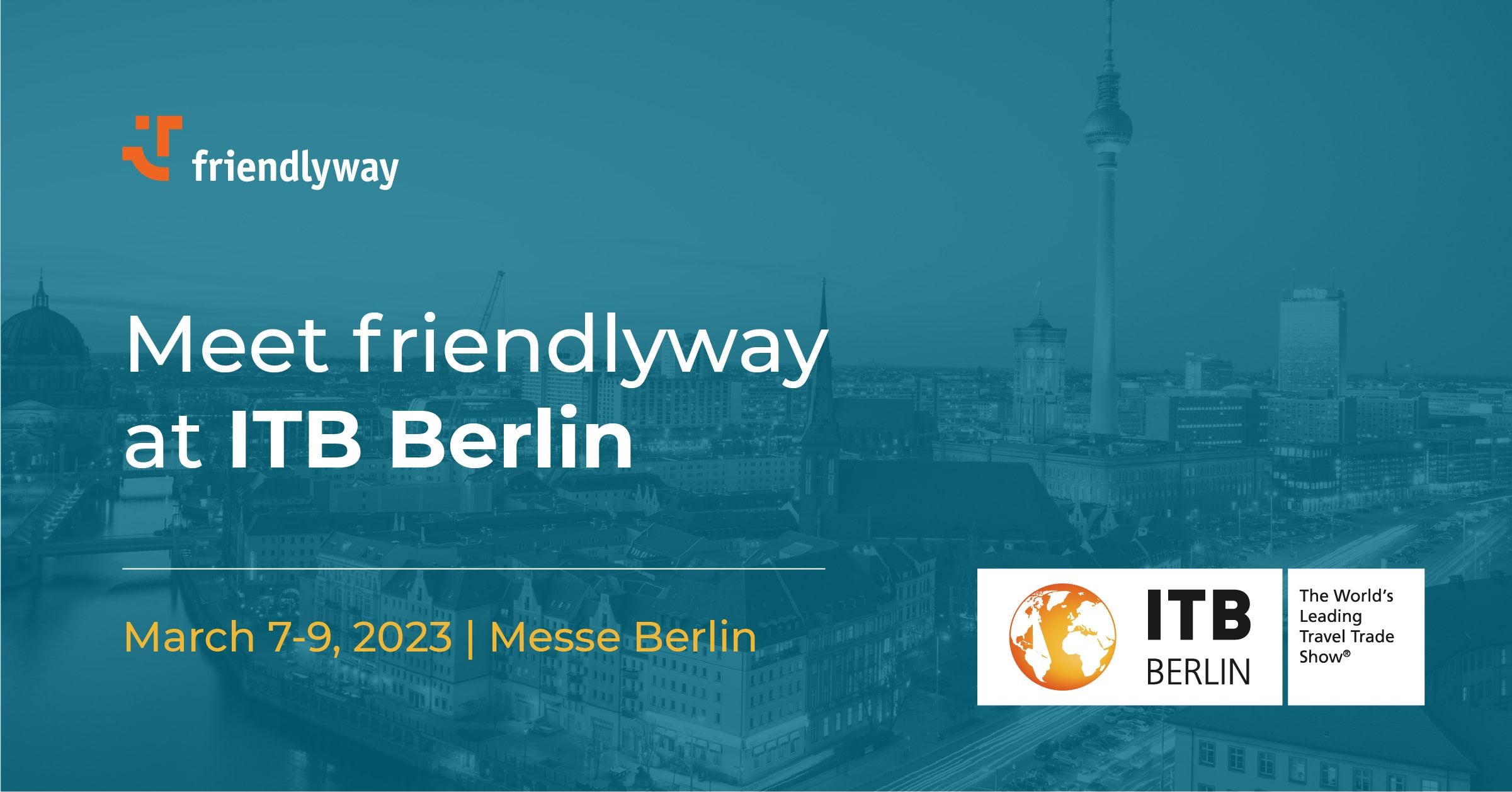 We have great news for you: ITB Berlin, the world's biggest travel show and convention, is finally back as an in-person event, and friendlyway is heading there! On March 7-9, 2023, we will be joining the leaders of the global travel industry to discuss the current trends and share expertise, and we invite you to pop in, too.
friendlyway has been helping companies in the travel industry for more than 25 years by supplying bespoke digital signage solutions. Achensee, Austria's leading resort destination, currently uses our navigation and information kiosks, screens, and video calling system to provide 24/7 assistance for more than 1.6 million visitors annually, while significantly reducing customer support costs. Through digital transformation and automation with friendlyway, businesses have been able to not only improve customer experience (CX) but also offset the risks that might be created by personnel shortages and market fluctuations.
At the upcoming ITB Berlin, we will be happy to share our knowledge and experience with more companies and help them start their digital transformation journey. If you are interested in our digital signage solutions for the travel and tourism industry – or just would like to chat – come find us at Messe Berlin on March 7-9, 2023.
You can find out more about our digital signage services and solutions here and check out ITB Berlin page for more information.
Meet us at ITB Berlin 2023
If you are interested in booking a meeting with one of our representatives at ITB Berlin, fill in the form, and we'll be sure to get back to you with more details.