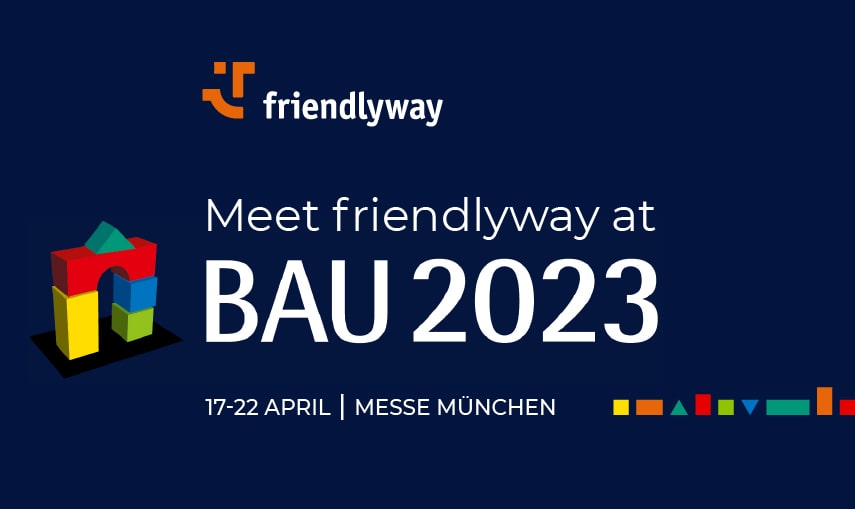 At friendlyway, we know firsthand that visitor management and e-reception bring order, safety, and convenience. That's why we are convinced that digital signage and kiosk solutions can revolutionize access to construction sites and support the Environment, Health, and Safety (EHS) principles of construction. Striving to share this belief, the friendlyway team will head to Munich's BAU 2023.
BAU is a biennial international trade fair for architecture, materials, and systems, regularly attended by over 250,000 visitors. The event serves as a contact platform for real estate business owners, investors, architects, engineers, and everyone else involved in planning, constructing, and operating buildings.
The friendlyway team is looking forward to joining the conversations on making construction sites safer and sharing more information on our solutions:
kiosk-based access control system
visitor management
digital signage and wayfinding
contingent workforce management.
We will be also glad to talk about innovative solutions for commercial buildings, which already power Munich's Government Service Center and BMW (only as samples) – the city's largest government complex that comprises seven floors with over 43,000 sq. feet of total space.
If you would like to hear more about friendlyway's solutions for visitor management at construction sites, come join us at the BAU Messe München on April 17-22, 2023. You can also read more about the BAU 2023 exhibition on its official page.
Meet us at BAU 2023
Want to meet the friendlyway team to discuss how our wayfinding and visitor management solutions can help your business? Fill out the form below, and we'll get back to you with more details.