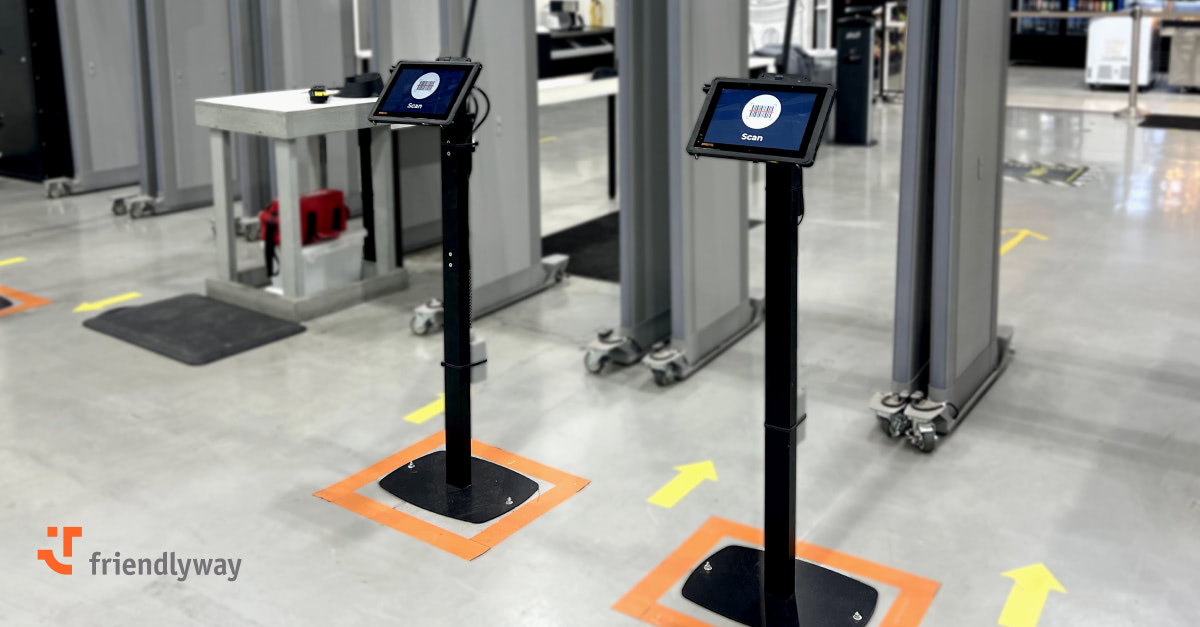 At friendlyway, we believe in the pursuit of continuous improvement and relentless innovation, and we're proud to share the latest leap forward in our partnership with the Millennium Print Group (MPG). Building on the foundation of our initial solution, we've introduced new functionality aimed at further enhancing MPG's workforce management solution.
Our latest innovation centers on mobile scan stations, distributed across MPG's facilities and now fully operational. These stations serve to expedite check-in and checkout procedures across different zones within the facility. Not only does this boost reporting granularity but also provides a more detailed understanding of employee movement and time allocation within the facility.
The benefits of this new feature include:
Streamlined check-in and checkout procedures
Enhanced reporting of time spent in production areas
Improved visibility of personnel across different building areas
Increased security and full compliance with OSHA regulations
The scanning tablets for this initiative, provided by MobileDemand, integrate seamlessly with the friendlyway Player and the friendlyway Cloud Platform, creating a secure and efficient user experience.
As part of this significant enhancement, we're introducing crucial changes to the solution's check-in procedures and time-tracking system. Check-in tablets on the production floor will now serve as the primary method for employees to log their arrivals and departures. This streamlined process ensures accurate time tracking and allows MPG to keep a precise record of billable hours for each area.
In our bid to continuously innovate, we've also enhanced our turnstiles by enabling them to track employee entries and exits from the Break Room areas. This change, coupled with the decision to make all areas within the building trackable for billing purposes, underscores the importance of accurate badge scanning to ensure correct work time tracking.
This exciting journey of constant innovation and improvement is one we are proud to share with MPG. By leveraging our technological expertise, we've been able to refine an already robust solution, offering MPG a more effective and efficient workforce management system. As we continue to evolve and adapt our solutions, we look forward to the many advancements we will make in tandem with MPG in the future.
Request live demo