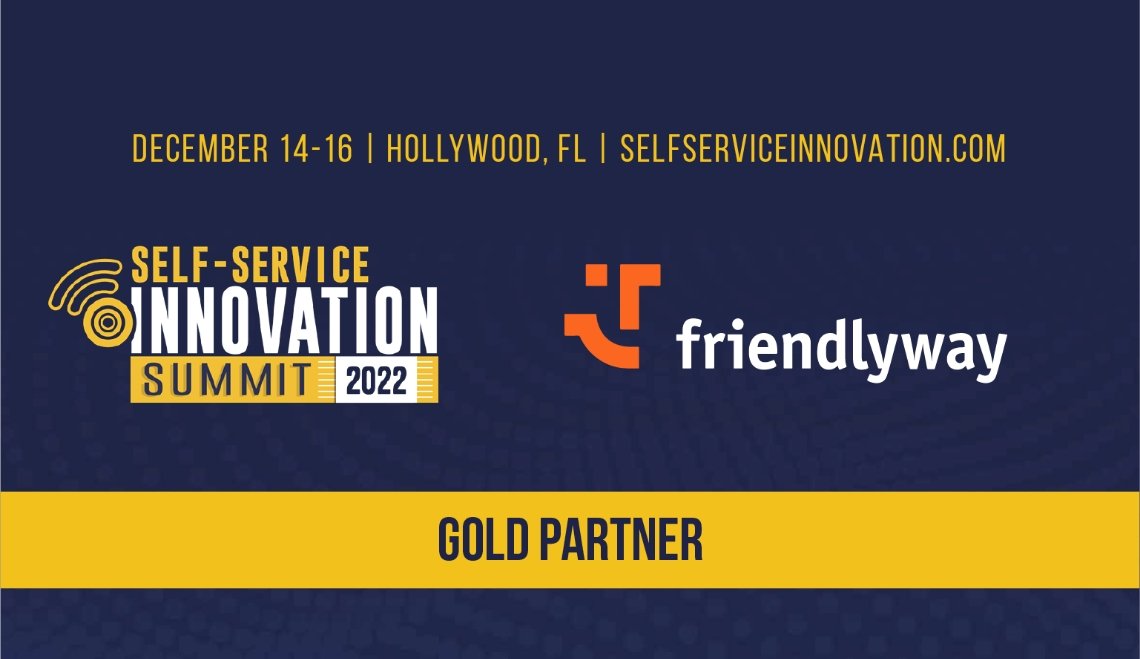 friendlyway is excited to announce our official Gold Sponsorship of the 2022 Self-Service Innovation Summit
The theme of this year's summit is the changing landscape of self-service vending, kiosk, and mobile experiences. This is the event's third year running, and it features a wide range of speakers, sponsors, and breakout sessions all tailored around how self-service technology can empower organizations of all types to deliver better customer, worker, and visitor experiences.
Self-service is the new king of CX – but the technology has applications that reach far beyond customer interactions. Visitors, guests, employees, and even temporary workers can all benefit from modern self-service solutions.
The 2022 Self-Service Innovation Summit is an excellent way for organizations to learn more about how self-serve tech can transform the way their brands interact with the external world.
Examples of self-service technologies the summit will detail include:
Self-service kiosks
Self check-in/out
Next-gen vending
Self-service HR
Interactive wayfinding
Automated retail
The international self-service solutions market is expected to reach more than $42 billion by 2023 – in 2015 it was valued at $16 billion. Analysts and market researchers agree that the industry's growth shows no sign of slowing down.
As an established and experienced self-service technology provider, we are looking forward to showcasing our robust line of self-service hardware and software solutions in Hollywood, FL from December 14th to 16th.
Learn more about the summit, organized and put on by Networld Media Group, on the event's official website.