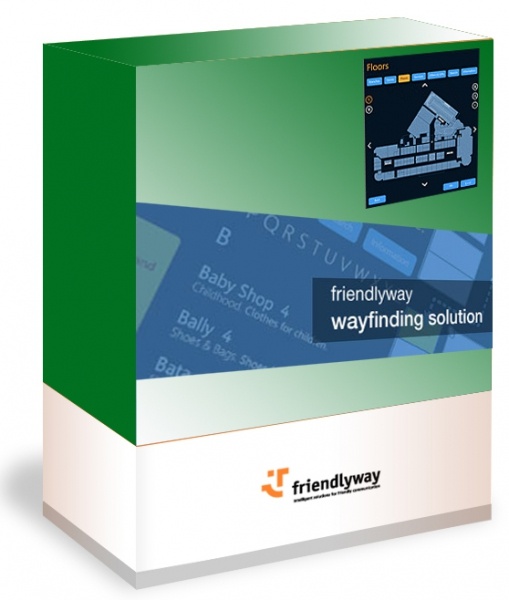 Flexible use of touch screen software
If you want to motivate your customers at the point of service (POS) to interact, you will find a friendly touch screen software at friendlyway, which meets your requirements. Such software solutions are integrated into our excellent presentation systems, which are responsible for your customers being targeted. If you are particularly striking at the POS and want to set your own brand in a convincing position, you will find numerous products of the extra class in our program. Take a look at our wide range and familiarize yourself with the trendy terminals and software solutions of the friendlyway developer shop.
Touch screen software. Specific touch screen software for your systems
Anyone who recognizes customer needs at the POS can react accordingly and, for example, set up a kiosk terminal that meets the expectations of the customer in every respect. In these terminals an interactive software is included, which can of course be adapted individually. Take advantage of our worldwide touch screen software and offer your customers a special service.
Check our online program and find out more about our touch screen packages. The touch variant can be used for advertisement and as a guidance system, but it is also very suitable as an overview of the point of service.
If our well-proven digital signage software is of interest to you, you also have free choice. With the presentation systems we offer, we would like to help you to communicate with your clients and employees.
Business messages and product demonstrations. Whether it is an individualized touch screen or a standard kiosk software, we are making a huge effort to sell your goods.
Smart terminals and displays in all variations
If you also want to improve the optimization of your processes, you are at the right address at friendlyway. In our extensive portfolio, you will find a wide range of POS terminals and marketing displays, which will inspire you and, of course, your customers as well. At the point of sale, we know each other very well! We have developed touch screen solutions for you which we can tailor to your personal requirements. Please contact us and tell us how to present your individual touch screen software, which we will provide you with at a reasonable price in any case. You can reach us by calling +49 (0) 89/95 97 91 – 33. Our experts will advise you competently about our digital communication products.