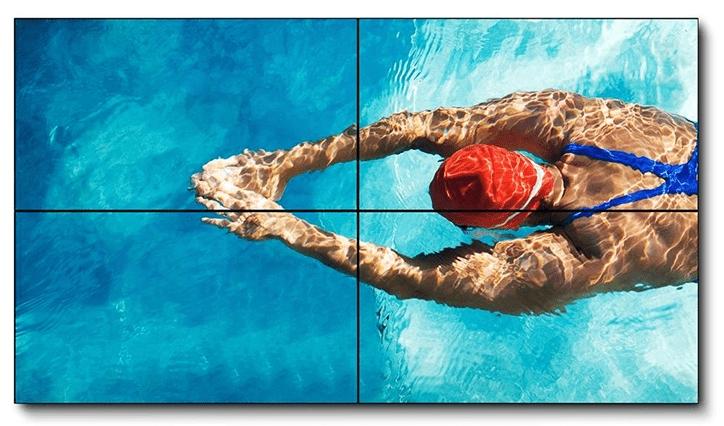 Public displays – great talents of the visual representation
Large-screen displays are nowadays land-based, country-wide everywhere – in the living rooms of private households as well as in corporate and public buildings. Clear matter: Visual media arouse interest in the viewer, and the larger the image area, the more impressive the result. This is the realization of Public Displays.
Friendlyway is a global company that has been designing, manufacturing and installing Display Systems and other presentation solutions for customers from many different industries since 1998. Our large-format products are not only used successfully in the area of Display Advertising, but also serve as information systems for customers and visitors.
Where public displays are used
Public displays fulfill the following four functions in the public or commercial sector:
Firstly, on the screens useful content for the viewers can be displayed. Be it up-to-date news, stock market reports, details of an exhibition piece or an interactive map for orientation – you can transfer relevant information automatically to your target group without great effort.
Secondly, the large-format screen solutions are suitable as attention-grabbing Marketing Displays. Installed in your sales areas or at the company headquarters, they advertise your products or services in an appealing way.
Thirdly, Public Displays with touch screen functionality serve your customer support: Certain, easy-to-automate processes can be carried out directly on the screen by finger touch. This relieves your workforce and saves your customers waiting times.
Fourthly, XXL screens are required for public viewing, for example in bars and pubs. Transfer large sportevents on imposing screens to attract extra guests!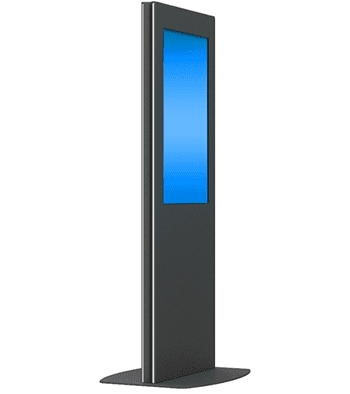 Technical equipment and possibilities
The quality of a Public Display is mainly defined by its technical specifications. Depending on the intended application, the monitor can be designed as a pure output device or can be operated via touch control. The location on the other hand determines whether a free standing screen is used on a suitable, stable stand or the device is rather hung on the wall.
Also the optimal size of the screen (usually between 20 and 55 inches) depends on where you want it to be used: it should be large enough that the images are clearly visible to all viewers, but not so large as to make them appear Freedom of movement of employees and / or visitors in your premises.
Finally, image quality plays a key role. Full HD resolutions are now considered the standard; If you want to highlight a particularly sharp image, a copy is available on Ultra HD (3840 x 2160 pixels). The contrast as well as the color fidelity of the Public Display also influence how the viewer perceives the picture.
friendlyway designs individual solutions
Are you interested in using one or more of our devices as POS Displays or for a different purpose? Then talk to us and let us know your requirements. We advise you competently and develop the screens taking into account your requirements and your target group!