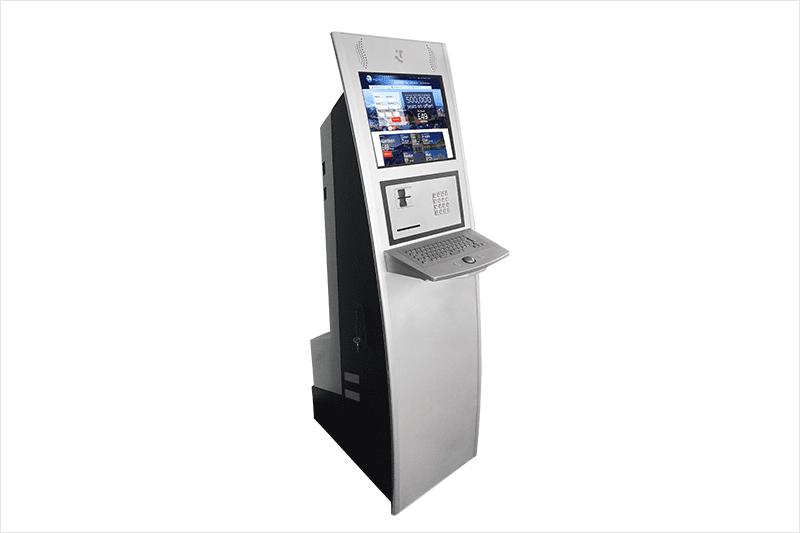 PROJECT DESCRIPTION
Internet terminal for interactive applications and product presentations at the point of sale
Thanks to its enormous space, the friendlyway van 19 is a real all-rounder when it comes to installing as many components as possible in one device.
The robust aluminum anodised surface protects the housing from wear and tear. Likewise, the crystal-clear, luminous display, with a robust protective screen, guarantees a promotional presentation of your products.
The extendable service front allows easy access to all installed components at any time and the possibility of retrofitting further components even afterwards.
This makes the friendlyway van 19 a real space miracle with plenty of room for your ideas and visions.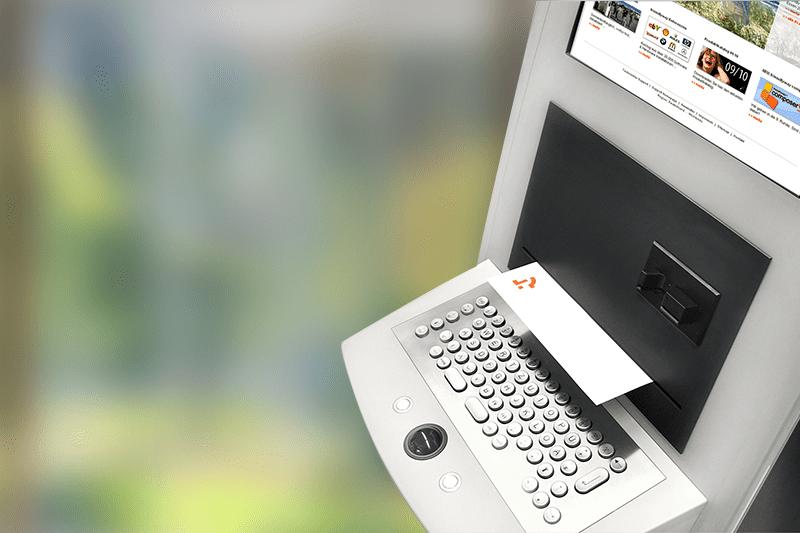 Highlights
Complete system with plenty of space for extensions
19 inch industrial display
Robust aluminum housing
Optional bumper protection
Easy service access by front pull-out
Ideal for payment applications (cash / non-cash)
Appearance easily customizable
Made in Germany, Manufactured according to ISO 9001
Customer Service
Long-lasting protection against damage and destruction of your device, for example by cleaning vehicles or luggage or shopping carts, is ensured by the front-side bumper protection
You want to add components later – the modular design of the system, combined with the high space availability, ensures almost any extensibility
Best presentation of your content via the bright 19-inch display with brilliant picture reproduction
Set accents by designing the backlit advertising modules individually, according to your corporate identity or your wishes
Implementation of your functional and operating concepts through the individualized system front
Particularly simple system maintenance by means of a comfortable front unit
More than enough space for the installation and operation of transaction units (cash, EC & credit or RFID cards)
Optional security mechanisms for cash management
Simple realization of projects with comprehensive document output (including receipt, coupon, bon) by simultaneous use of different printer types
The appearance fits in any ambience and can be individually customized (color, logo, customer-specific design, etc.)
Perfect as a complete system for use at the point of sale, in the public environment or in your company
Ideal for the realization of different project scenarios thanks to extensive choice of options
Long-term use of your system, thanks to high-quality and stable processing
Application Examples
Rental station: Inputting and printing rental data, e.g. Receipts, directions, etc. for vehicle hire.
Employee Information System  (MIS): Output of company-internal information to employees.
Customer Loyalty System  (Coupon): Expressing coupons and vouchers for customers.
Sales station (Ticketing): Printing of tickets.