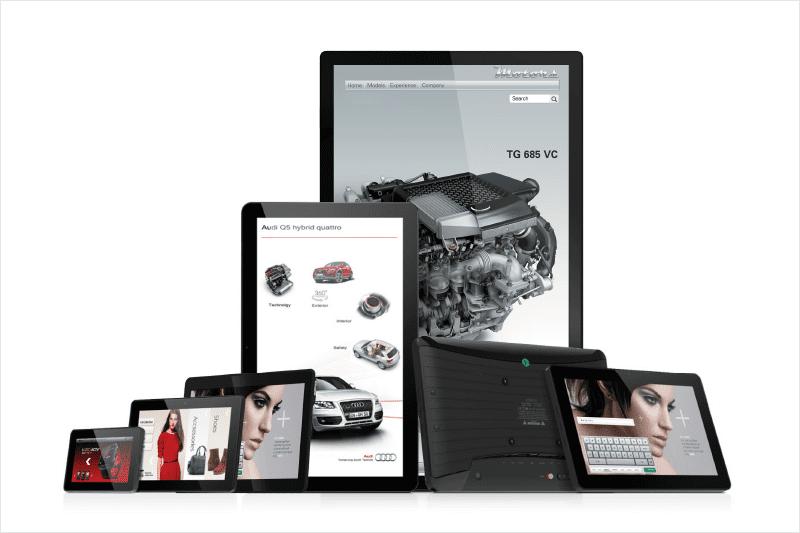 PROJECT DESCRIPTION
"All in One" shelving systems for interactive advertising directly at the point of sale
Some product ranges are particularly comprehensive – too much to know about all combinations and possibilities. The friendlyway tablets series actively supports customers in the right product selection.
The compact, slim units can be integrated directly into many standard sales rack types without any hassle. Thanks to their size, they are easy to place, right next to the product.
With the built-in Android PC, the system allows significantly more complex, interactive applications, than common playback systems. The touch screen allows direct control by the customer.
The friendlyway tablets series provides you with direct sales support with all the advantages of a full-fledged kiosk system.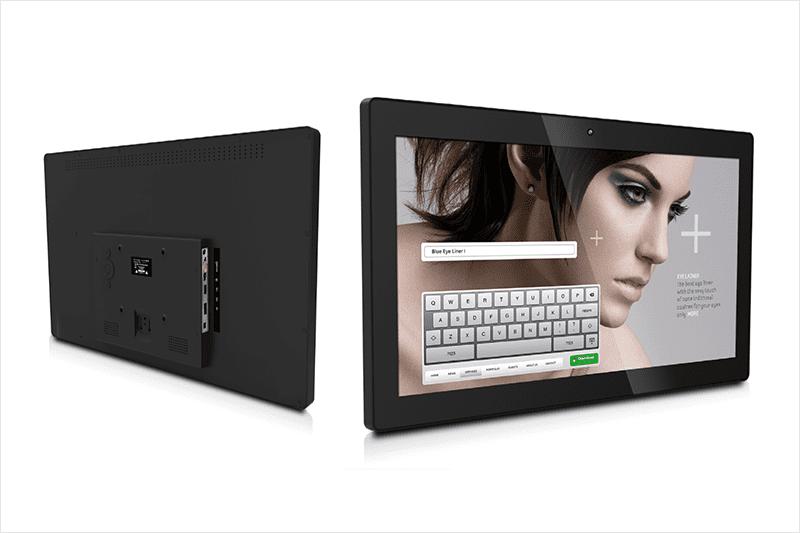 Highlights
Various screen sizes: 7 "-55"
Full HD resolution
PCAP touch screen (10 fingers)
Powerful Android PC
Compact design
Versatile mounting options
Robust housing
On and offline operation
Simple content management via the friendlyway composer software
Customer Service
Optimal application of your products directly on the shelf
Your end customers are actively supported in product selection
Different forms of advertising, such as video, sound and applications are possible thanks to a fully-fledged computer system
Thanks to its compact design and versatile mounting options, your valuable sales floor is minimally affected
A detailed resonance statistics provides information about the attractiveness of your offer and location
Low operational costs due to the possibility of remote maintenance and remote content management Thanks to the friendlyway composer software
Application Examples
Customer support for product selection: Interactive customer support in choosing the right product.
Product overview system: Database-based product overview for extensive product palettes.
Advertising system right at the point of sale: Sales support, digital output system of multimedial content