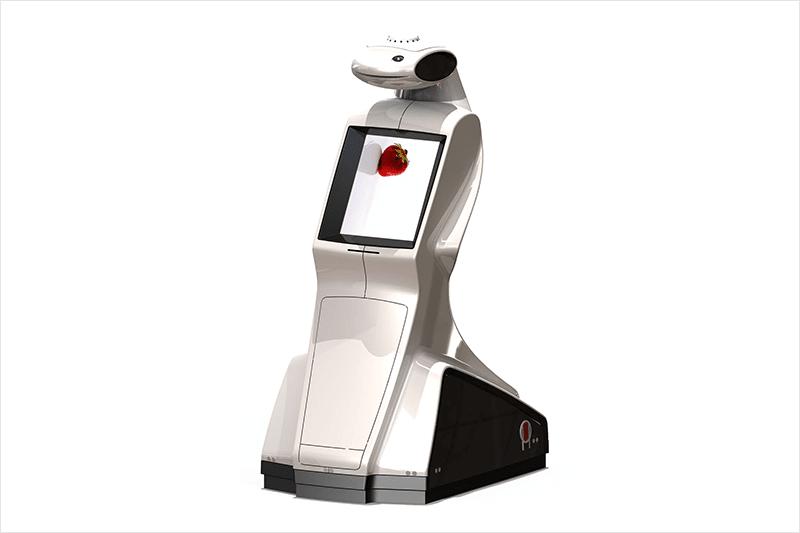 PROJECT DESCRIPTION
Moving kiosk for voting purpose – can be bought or rented by friendlyway!
Advee is a world-wide hi-tech innovation in the area of digital interactive advertising and promotion, and the winner of 3 prestigious awards for the best advertising medium on the point of purchase (POPAI Awards 2010). Thanks to the excellent robotic design, autonomous movement and funny comments Advee grabs attention of more than 80% of passersby. With interactive and amusing communication Advee effectively provides advertising and promotion message which is emphasized with a fully customized flyer.
Advee offers plenty of features as promotion quiz, amusing games, interactive map, product catalogue, promotion videos, event schedule or flyer print out. Advee can also make an opening speech or moderate a conference. Advee was developed for wide range of events from VIP balls and prestigious conferences through all types of trade fairs and exhibitions up to road shows or music festivals. Moreover, Advee could be permanently installed to museums or showrooms as interactive and amusing guide or play a key role in a shopping mall digital signage system.
Advee has successfully promoted companies as Mercedes-Benz, Microsoft, HTC, Cisco or Tesco having worked on international exhibitions as MIPIM in Cannes, IMEX in Frankfurt am Main, Autosalon in Bratislava or AMPER and International Engineering Fair in Brno.