POS payment systems are expected
Both POS Payment Systems are indispensable in the retail and hospitality sectors. The cash-free payment at the point of sale and in restaurants nowadays is one of the services that are usually expected by guests and customers in shops. Take a look at our portfolio and check out our devices or payment systems, which look so insignificant and yet immensely important.
Payment systems pay off
If consumers feel comfortable, these moments remain in good memory and it comes to a reunion. The result: sales are rising! POS Payment Systems have thus quickly paid off. It goes without saying that every POS System can also be customized by friendlyway. Take a moment and check our website to see which Kiosks or POS Displays meet your requirements. The example of the "friendlyway empire 22D" makes it clear that such a device is excellently positioned and there is a lot of potential for extensions. If you want to integrate your own function and operating concepts into the new device, this is possible at any time. Even if you have individual design ideas, these can easily be implemented.
Take advantage of this great opportunity and make it as pleasant as possible for your guests and customers. We are satisfied if we can support you in your project.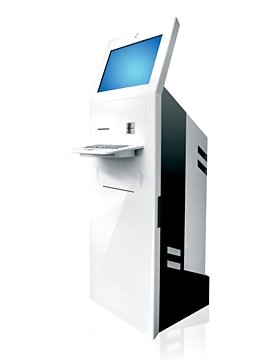 Benefit from high-quality terminals at POS
What you can expect from our tried and tested displays, terminals, etc. In detail, we would like to make you clear in a personal conversation.
Please contact us at any time if you need more information about our system solutions and have further questions. A high level of customer satisfaction plays a primary role for us. We want you to feel completely at home. That is why we make every effort to ensure that you receive exactly the terminal including the payment system, which is tailored to your needs. The POS payment systems, which you receive at favorable conditions, accept all major credit cards. Customers and guests appreciate every convenience – high-quality Payment Systems should not be missed in the retail and gastronomic areas. Just give us a call and let our specialists advise you.
Other interesting topics:
With a POS Terminal important product news communicate / POS terminals made to measure
Modern Internetterminal for companies and public institutions
POS Marketing – the fast way to the customer