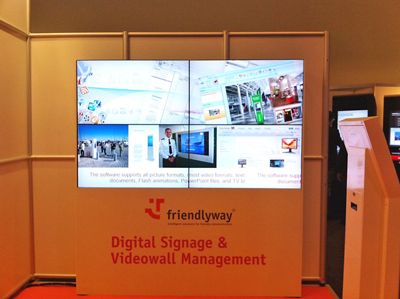 Companies and authorities access our information terminals / Individual information terminal for your target group
Anyone who wants to draw attention to his products and projects at the point of sale or in official bodies, can hardly escape the digital communication. In order to ensure that you are successful on the spot or can inform your clientele and enlighten you, we also provide you with so-called infoterminals.
Throughout the years, we have had the experience that retailers, banks, government agencies, supermarkets and DIY stores like to use professional Terminals to point out your products or your business particularly clearly.
With an information terminal, you not only inform your target group about news. With a modern presentation system you also achieve a certain sustainability. Customers who are targeted in the trade by an attractive information terminal are eager to remember it and keep the respective brand in the best memory.
Find out more about our other marketing displays. learn more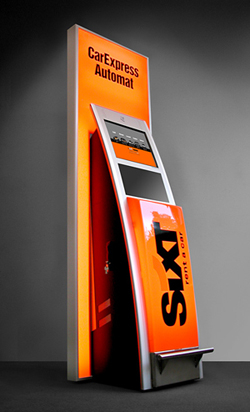 Customer service made easy – friendlyway info terminal of friendlyway makes it possible
In the area of digital communications, we are one of the leading companies that produce information terminals that are exactly tailored to your needs. We know how it works to reach the target group with a hip terminal. If you would like to benefit from our many years of experience in this field as soon as possible, please do not hesitate to contact us. Whether it is POS Display or information terminal – as far as high-quality Presentation Systems are concerned, we are exceptionally well positioned and can definitely help you. With the offered terminals, which can of course be modified individually, you can evaluate your image and transport your company news in a very pleasant way.
With the friendlyway info terminals at the point of sale points
friendlyway is successful in the field of high-quality presentation systems both on a national and international stage. It has become a fact that the excellent information terminals of friendlyway represent a real added value for companies and public institutions. Whether Internet, kiosk or infoterminal – all presentation systems from friendlyway are of high quality!
Use an information terminal in the public space and place your messages! In order for such information terminals to be perfectly adapted to your requirements, you should contact our specialists. In a personal conversation it is usually clear whether the Classic 19-, Empire 19-, Waiter 17- or another terminal variant is suitable for you. We are looking forward to your message!
Other interesting topics: