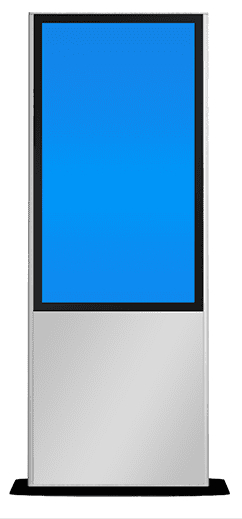 The Infoscreen: innovative advertising space at railway stations
Just like in the waiting rooms of doctors' offices or offices, people at German railway stations often have to bridge the time until the next train arrives. Here, the travelers are grateful for every change. You can benefit from this: With an Infoscreen, you are able to meet the needs of the waiters and create interest in your advertising message.
Infoscreens are large screens that are primarily used on platforms of suburban and suburban railways. As an alternative to classic Information Terminal, you can use these displays to display helpful content for the railway drivers – ideally in the interplay with commercials that bring the Wartenden closer to your product or service. In addition, you can also rent advertising time on the Infoscreen to other companies.
Send useful information and advertising messages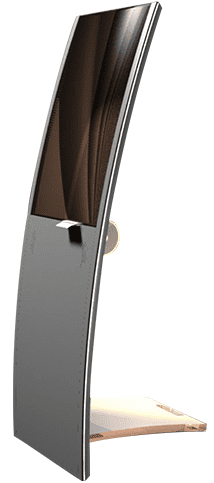 Addressing potential customers via Infoscreen has a number of advantages over conventional methods such as posters. The most important aspect is the situation in which the viewer is located: after a short waiting period, boredom usually occurs. Here, the program played on the screen controls, which is more appealing than a simple poster through a mix of images, text and videos.
Instead of pure product advertising, you can also display up-to-date news, lifestyle tips, etc. in order not only to arouse the interest of your potential customers, but also to get them. What is also beneficial to you is that you can select content with a local reference by using the information screen locally. This makes your messages more authentic for the target audience.
Infoscreens and touchscreen systems from specialists
friendlyway is a leading international manufacturer of Kiosk Systems, digital information systems and other Presentation Systems. We serve customers from a variety of industries, from retailers to banks to public institutions. For the Terminals designed by us, we also supply the right Touchscreen Software – all tailor-made to your individual requirements to ensure an optimal customer approach.
With an Infoscreen at a much frequented platform you reach some prospective customers with your content. The excellent image quality of our systems helps to keep the attention of the viewers. The screen can be placed either free-standing or suspended from the ceiling or mounted on a wall. If you are interested in one of these impressive displays or at an Information Terminal, please contact us and ask for a personal offer!