Employee self-service solution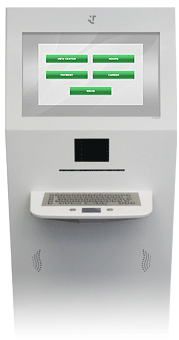 Employee self-service (ESS) is an ever-widening trend in human resource management that allows employees to handle many professional tasks (such as reimbursements, updating personal data, and access to company information) that are otherwise assigned to personnel management or administrative staff Would. An ESS application is available via specially developed friendlyway kiosks.
The ESS kiosk can be installed in production halls. The touch screens ensure user-friendliness, while the use of the ID card or the security card and the PIN code ensure security during login. An integrated printer with the shredder provides secure automatic destruction of the not-picked printouts. And not only that: privacy filters, short-term auto-logouts and many other aspects contribute to the acceptance of the ESS Kiosk. The kiosk software is based on the reliable SAP ESS functionality combined with the many years experience of friendlyway in the production and operation of kiosk systems, which are installed at international customers all over the world.
Advantages
Reduction of HR costs and effort
Involvement of employees without personnel calculators in their personal administrative procedures
A high level of employment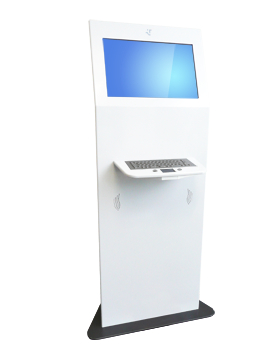 Recommended Hardware
Features
Connection to the SAP HR system: printout of the salary bill, hourly notes, e-mailboxes, working time accounts etc.
User-friendly touchscreen interface
Protection of personal data: Eye protection filters, shredders, security by employee cards
Access to intranet websites, corporate documents, ideas and applications
A friendlyway kiosk: timeless design, widescreen, printer with shredder, eye protection filter, card reader