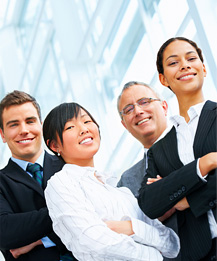 friendlyway builds its business consistently on partnerships
friendlyway partners use the friendlyway products from the digital signage and kiosk family as well as the software products from the composer 9 family and the secure browser to create high-quality solutions at the customer's premises and to provide the customer with optimal support.
Experienced partners are labeled "friendlyway Certified Partner". friendlyway ensures that, if necessary, users can access such partners who have a proven expertise in consulting and implementing solutions in the digital signage and kiosk market. Prerequisite for becoming such a partner is a high degree of experience with friendlyway products.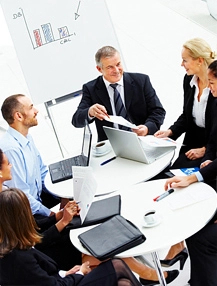 The friendlyway affiliate program
The right partner program for you:
Are you looking for another attractive business field for your company?
Do you want to participate in the growth market for digital advertising screens and electronic self-service systems?
You want to realize high-quality solutions for digital marketing and are looking for a powerful, reliable product partner for digital signage and kiosk / point-of-sales applications?
Our partner program offers you a wide range of opportunities to work together with many interesting advantages and services. Your company size does not matter. What is more important is the interest and understanding of digital signage and point-of-sales, your project expertise and your desire for a fair, mutually beneficial partnership.
DIGITAL SIGNAGE SOFTWARE
for the Integrator & Reseller Channel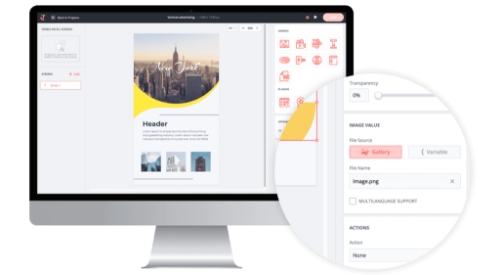 Benefits for resellers
Offer real Digital Signage, Information Screen and Self Service Solutions
Get beyond the standard IT department sales
Broaden your Portfolio
Get trusted partner of your customers
Sell License, SaaS – Software as a Service -, or offer an own solution for your customer
Why software?
Enables you to do Solution Selling
Showing you as a subject matter expert
Higher Margins
Recurring revenues
Less comparability with competition
Better customer retention
Easy to use easy to sell
friendlyway composer is as easy to use as creating a presentation
No prolonged trainings necessary. Get used to it within a few hours: Just start and create
Client Software runs on various Operating Systems
Great customer support by friendlyway
What partner type are you?

Platinum Partner You have profound knowledge and focus on the exclusive implementation of friendlyway solutions in your core business. In order to guarantee appropriate quality, you form your employees in "friendlyway Certified Professionals", thus demonstrating your product know-how, your marketing expertise and your experience in practical experience.

Certified Partner: With your expertise, you build a partnership with a powerful supplier.