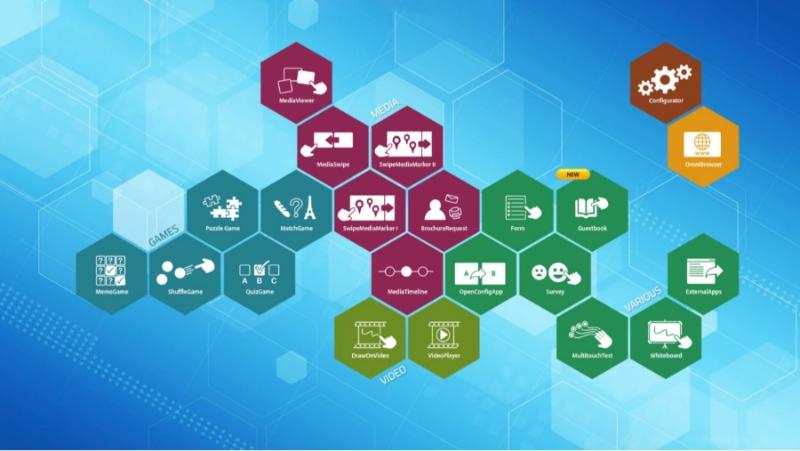 PROJECT DESCRIPTION
With Omnitapps Multitouch Software, you can convert your touchscreen into a complete solution. We believe that we have the most user-friendly software on the market, eliminating the need for any programming. The software has a wide range of configurable options that allow you to give the Omnitapps Multitouch Software the look and feel you want. Show your content like product photos, videos, brochures, etc. in a multi-touch environment, or put your products in the spotlight by using one of the games. It can be used for product presentations, entertainment, paperless distribution of digital brochures, collecting data, lead generation, etc.
Features
Easy to modify
Compatible with any Windows software
One price for 20 applications
Multi-touch and single-touch operational
Swipe content to a second display
Resolution independent (for every screen)
Omnitapps Player available for running Omnitapps Composer configuration on a screen
Supports over 15 languages (front-end and back-end)
20 applications offer a unique opportunity to present your products or services.
Media:
MediaViewer
MediaSwiper
SwipeMediaMarker 1
SwipeMediaMarker 2
BrochureRequest
MediaTimeline
Various:
OpenConfApp
Form
Guestbook
Survey
MultitouchTest
Whiteboard
ExternalApps
Omnibrowser
Games:
MemoGame
ShuffleGame
QuizGame
PuzzleGame
MatchGame